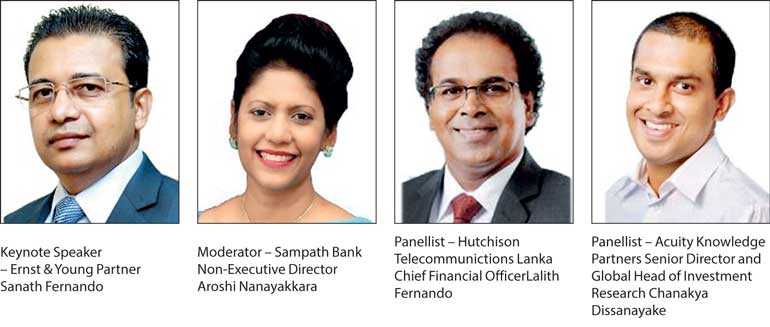 In the face of uncertainty, should you protect and optimise what you already have or seek out new growth opportunities? If you aspire to grow your business, despite being a novice in the game of numbers, will your understanding of financial management be adequate? It is clear that you must engage in the role of finance in business. Why so? It is because you need to understand cost and revenue structures related to your business model, in order to make your everyday decisions.
To help develop the financial acumen necessary to interpret financial reports, make decisions based on financial data and manage your drivers of growth and profitability in business, ACCLIVITY has organised business forum on 'Understand Your Numbers, for Non-Finance Leaders' on 17 March, 2 p.m. at the CIMA auditorium with Ernst & Young Sri Lanka Partner Sanath Fernando, as keynote speaker.
The forum will close with a panel discussion with Hutchison Telecommunications Lanka Ltd. Chief Financial Officer Lalith Fernando, Acuity Knowledge Partners Senior Director and Global Head of Investment Research Chanakya Dissanayake. Sampath Bank Non-Executive Director Aroshi Nanayakkara, will moderate this discussion.
Commenting on the seminar, one of the key representatives of ACCLIVITY stated that it endeavours to offer well-timed and up-to date professional development opportunities and presents this forum to support build financial acumen in non-finance business leaders.
The forum is powered by messaging partner TextWare and print media partner The Sunday Times, Daily Mirror, and Daily FT. For more details, please contact Shivantha on 0713331466 or email registrations@acclivity.lk.