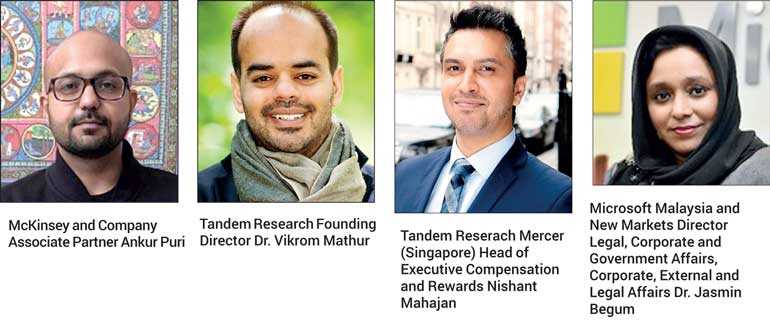 The Ceylon Chamber will be organising the 'Future of Business,' innovation strategy and learning event for the third consecutive year on 23 October. Here's why this event would be of interest to you:

1. Learn from renowned global and local speakers: the speakers for this year's event will include globally acclaimed speakers from Microsoft, McKinsey & Company, Mercer Singapore as well as local pioneers and experts in innovation.

2. Two focused plenaries: The first plenary for the day will be on the Future of the Modern Workplace, powered by AI, driven by people. The event will conclude with a plenary on Moving on and Finding the Right FIT. Both plenaries will explore the theme for the event – 'Reimagining the Future of Work'.

3. Interactive breakout sessions: There will be three sessions that will run simultaneously, covering retail, design and tourism. The sessions will enable participants to discuss the opportunities, challenges, and future for these respective sectors.

4. Take home insights: Participants will receive a copy of a research report published by the McKinsey Global Institute on the Future of Work.

5. Actionable insights: Within one day, several topics such as AI and Innovation would be covered, while providing insights across crosscutting sectors such as HR, Manufacturing, Retail, IT and Design.

The sessions will provide actionable insights to fast-track implementation of innovation strategies within your firm.

If you feel this event is for you or your organisation, join on 23 October at the Galle Face Hotel Colombo. For registration and more information, please contact Satheesha on 115588882 or email satheesha@chamber.lk.

The Platinum sponsor for this year's event is Microsoft, the Knowledge Partner is McKinsey & Company, and the MiHCM is the Associate Sponsor.