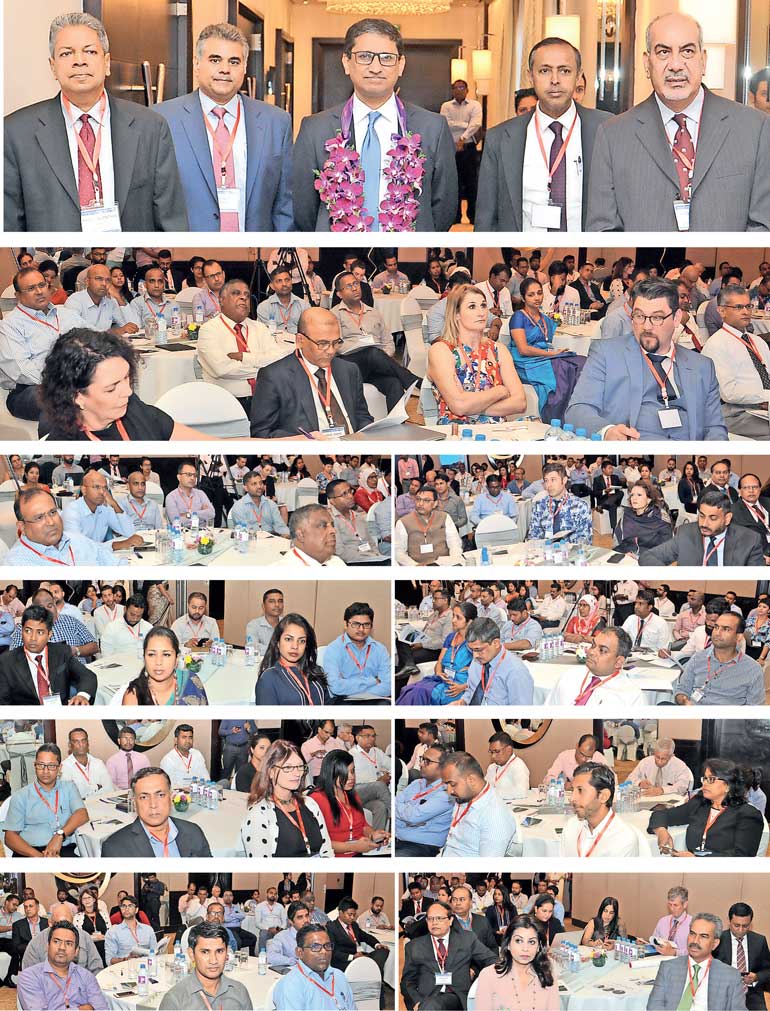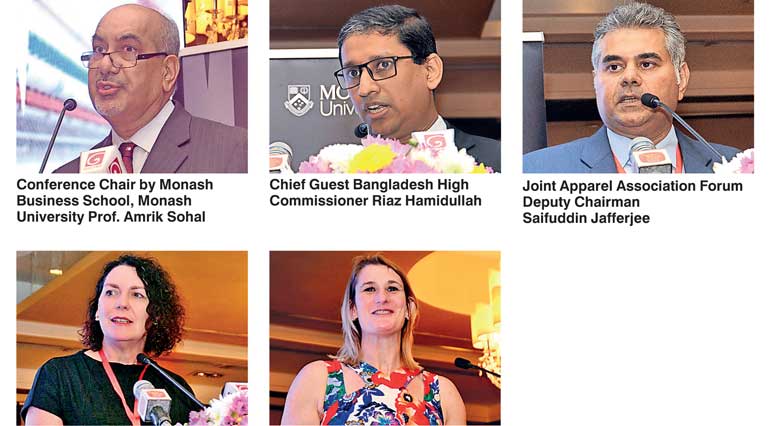 By Shannon Jayawardena

A three-day international conference on the apparel industry, kicked off in Colombo yesterday, addressed the industry's challenges and way forward through innovation and digitalisation.

Through the years, productivity improvements, disruptive innovation, effective leadership, sustainability and ethical production have become key concerns not only for manufacturers and their major global customers but also for other stakeholders involved with the apparel industry including governments, NGOs, investors, logistics and supply chain solution providers and other members of the global apparel supply chain.

Conference Chairperson Professor Amrik Sohal of Monash Business School, Monash University said: "This conference will truly create new insights and knowledge and will assist factories in making improvements and enhancing the competitiveness of businesses, hence the competitiveness of the whole apparel industry."

The session on 7 February mainly focused on the current status of the global apparel value chains and productivity improvement, disruptive innovation: industry 4.0 and the apparel industry, case examples of excellence in the apparel industry, and developing leadership capability for the future.

Joint Apparel Association Forum Deputy Chairman Saifuddin Jafferjee stated: "The apparel industry in Sri Lanka in a period of about three and a half decades has evolved to a world-class manufacturer, reaching an export turnover of $ 4.7 billion. During its evolution from a quota-driven basic contract manufacturing era, we have transitioned into sourcing management and thereafter advanced to supply chain management."

Throughout a period of five years, Asia has emerged as a premium sourcing destination for textile and apparel sourcing employment for over 60 million people, out of which 15 million are women. Sri Lanka also stands as a destination for ethical business manufacturing.

"Sri Lanka having a diverse eco system has embarked on many programs to preserve and protect the environment. This mind-set is reflected in our industry as well as with ground breaking sustainable business models being conceptualised and implemented to have the first LEED Platinum rated apparel factory," added Jafferjee. It was revealed at the session that transparency and consumer consciousness is very important while the industry should focus on new ways of doing businesses, increase visibility as it enables consumers to make more informed purchase decisions and contribute to new business models that support a more circular economy.

High Commissioner of Bangladesh to Sri Lanka Riaz Hamidullah emphasised on the fact that industrial relations are very important for the overall improvement of the apparel industry, stating: "Manufacturing is now beyond productivity and skills and we must pay attention to the consumer's end and their view. We also need to look at the whole chain in terms of safety, dignity and well-being. Likewise industrial relations also play a key role towards success on the long run." Speaking on these issues and topics, the forum brought together researchers, practitioners from retail executives, manufacturing executives and first- and second-tier suppliers, to policymakers from around the world to focus and share their knowledge on creating a stronger and brighter apparel industry for the country.

The event was organised by Monash Business School, University of Monash Australia; the Joint Apparel Association Forum of Sri Lanka; WMG University of Warwick UK; the University of Moratuwa; the Postgraduate Institute of Management at the University of Sri Jayewardenepura; University of Dhaka; the Institute for Manufacturing, Centre for Industrial Sustainability, University of Cambridge UK; and the Ceylon Chamber of Commerce.


Pix by Ruwan Walpola