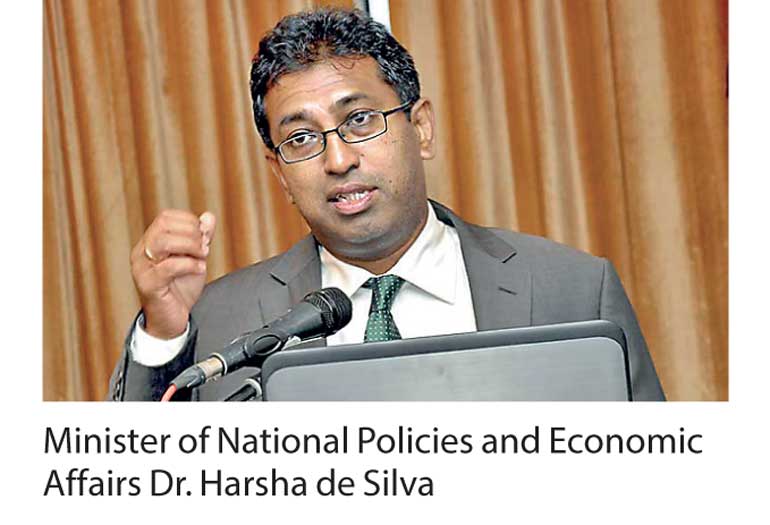 Harsha tells P'ment action can be taken based on investigation report received on Monday
Says he told ICTA Chairperson to stop NPP-related matters
PM and his Secretary kept informed, JVP alleges Govt. misled by ICTA
By Ashwin Hemmathagama

– Our Lobby Correspondent

Adding to the controversy looming over the Information and Communication Technology Agency (ICTA), the Deputy Minister of National Policies and Economic Affairs Dr. Harsha de Silva confirmed that Parliament was taking action over the investigative report received on 21 August highlighting the alleged misconduct carried out by the ICTA on matters pertaining to the National Payment Platform (NPP).

The Deputy Minister, referring to a question Chief Opposition Whip JVP MP Anura Dissanayake raised on 11 August in Parliament, said: "Hon. Dissanayake raised a question. In order to reply the Prime Minister requested responses from both the ICTA and the Central Bank. I replied MP Dissanayake in the absence of the Prime Minister. Later we learnt that the details found on those responses were inaccurate. So I contacted the ICTA Chairperson and wanted her to stop the NPP-related matters.

The Prime Minister as well as his Secretary was kept informed. Instructions were given to start an investigation. We received the investigation results last evening. So we are looking at taking action based on that investigation report."

However, according to MP Dissanayake, the Government was misled by ICTA where the Deputy Minister has voiced his concerns taking part in a television discussion. But prior to the television talk show, the Deputy Minister on 11 August in Parliament stated that the Government had not authorised any private company to operate the NPP.

The NPP was planned by the State-run Information and Communication Technology Agency with the aim of improving Sri Lanka's ranking in the Ease of Doing Business Index and to bring cost savings to the Government. But on 11 August, Dissanayake blew the whistle in Parliament, raising doubts about the selection process the ICTA has followed.

"A company named Total Pay has been selected to operate the NPP. We need to know the basis of selection and awarding. The ICTA in 2015 announced that three companies were shortlisted for the project and later announced that Total Pay was selected. However, the said company is a newly-established company and it has been registered only in March 2016. How can the ICTA shortlist a company that did not exist in 2015?" Dissanayake asked on 11 August.