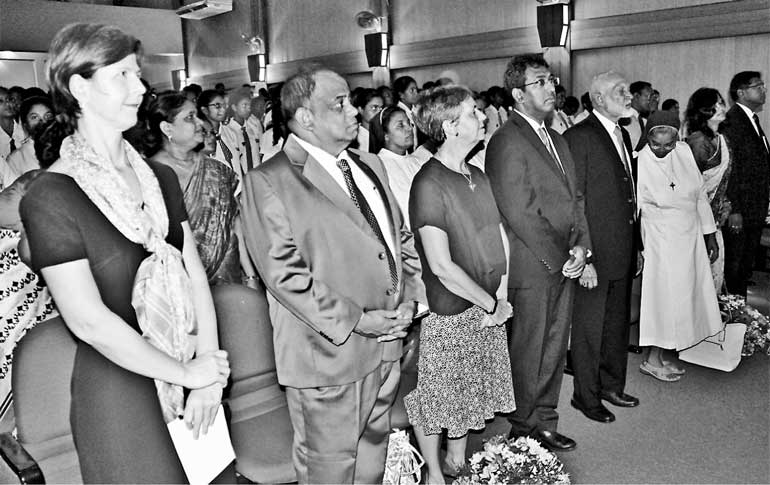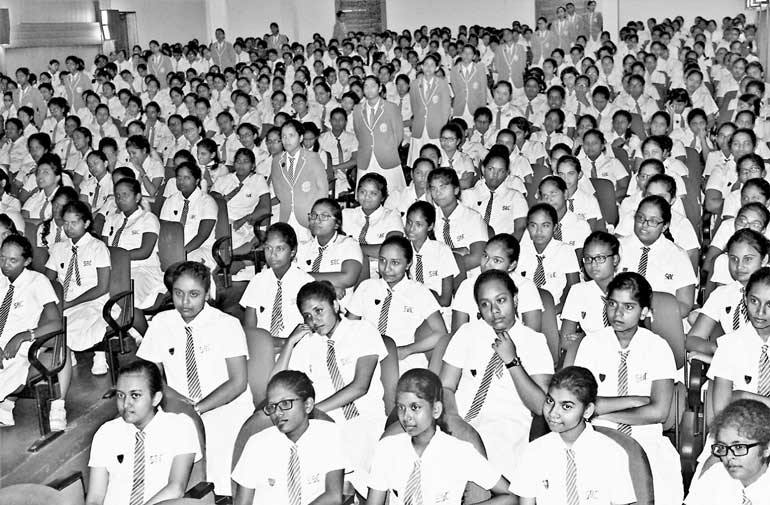 The Ministry of National Integration and Reconciliation under the leadership of President Maithripala Sirisena as a Minister in charge of the subject of national integration and reconciliation has initiated special program on integration friendly schools. On 1 August an integration friendly program was held in the St. Bridget's Convent with the participation of State Minister of National Integration and Reconciliation A.H.M. Fowzie, Deputy Minister of National Policies and Economic Affairs Dr. Harsha de Silva, Ministry of National Integration and Reconciliation Secretary V. Sivagnanasothy, UN Resident Coordinator Una Mcculey, Unicef Deputy Country Director Paula Bulancea, the School Principal Rev. Sister Alexandra Mendis and senior official of the Secretariat for Coordinating Reconciliation Mechanism.

Under the reconciliation friendly school program, awareness was created among the teachers and students on the importance of inculcating the concept of reconciliation, integration, co-existence, brotherhood, sisterhood, tolerance and thereby achieving sustainable peace which is fundamental for sustainable development. The objectives of this program is to educate and empower students as peace messengers and peace advocates not only in the schools but, outside schools said Ministry of National Integration and Reconciliation Secretary V. Sivagnanasothy.

The integration friendly school program places reconciliation at the heart of the learning experience and makes reconciliation and integral part of the school life. Integration friendly schools is founded on the principles of respecting diversity in ethnic, religious and cultures, non-discrimination, equality , ban on hate speeches and ensuring inclusiveness in the schools. The schools teachers and children become powerful catalyst for change. Some of the schools have already developed virtues on human values which help students to be tomorrow's better leaders.

The declaration on integration was read and adapted by the teachers and school students. Multi-religious and multi-ethnic cultural programs were performed by the students and three students from different ethnicity delivered speeches on the importance of religious and ethnic integration. The school administration agreed to continue this program as a regular program in the classroom and assembly.