Claims RPCs have benefited the most in past 150 years
Asserts country cannot pay the price for bad performance of RPCs
New management qualifications to be introduced to RPC board members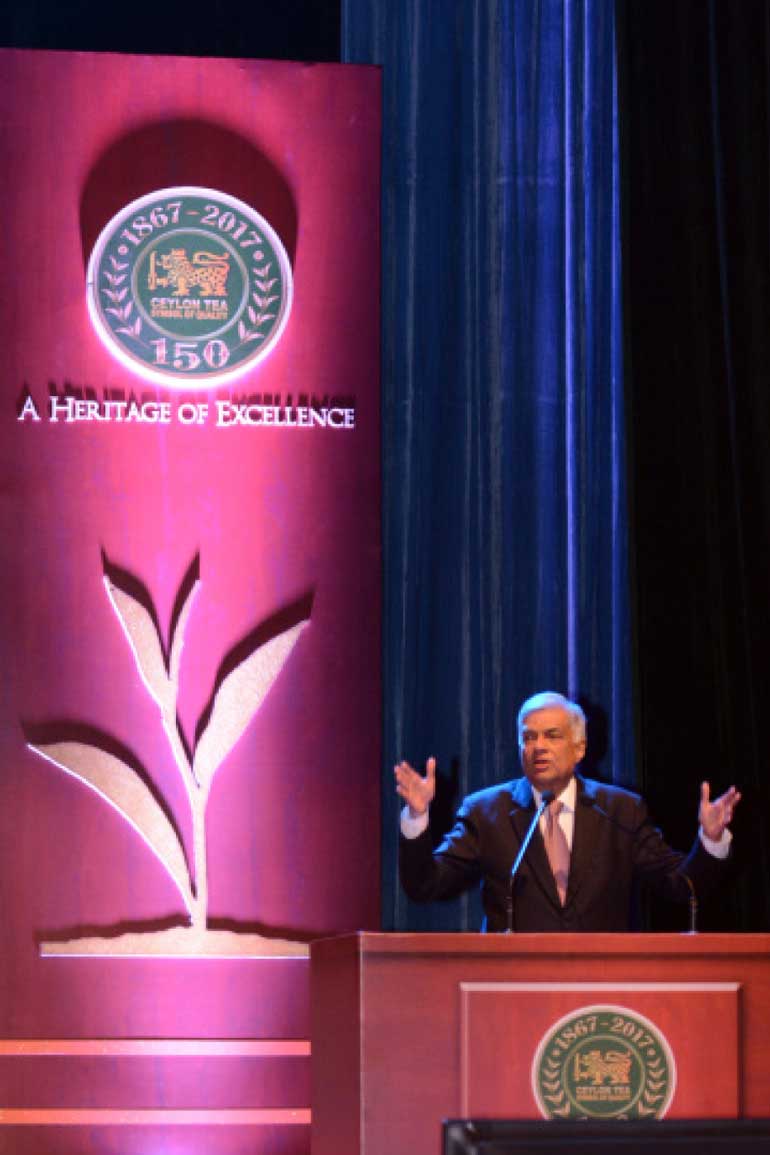 By Charumini de Silva

Prime Minister Ranil Wickremesinghe yesterday confirmed that new laws will be introduced for regional plantation companies (RPCs) to improve productivity and make them accountable to Parliament.

Speaking at the Colombo International Tea Convention organised by the Colombo Tea Traders Association (CTA) to celebrate 150 years of Ceylon Tea, he claimed that RPCs had enjoyed most of the benefits of the tea industry and it was time for them to deliver as standalone companies.

"As far as the RPCs are concerned we will bring in a new law which will put out the duties and the factions. You will find more active golden shareholders, not the sleeping ones and they all will be accountable to Parliament," he added.

Wickremesinghe said the Government will assess the performance of the RPCs. "The bad performers should exit the sector, while the good performers must be encouraged to modernise and go ahead and face competition from the other side. The country cannot pay the price for the bad performers."

He said that RPCs would have to become standalone companies and not as large groups added on to the balance sheets for them to get a better return or a price for their shares.

"You are running a RPC that that is earning money for us. Don't put it to get away with your imports of motor cars or bridges. Anyone who is a golden shareholder will have to be a standalone company. You can invest in the group, I have no problem with that, but we cannot get submerged," he stressed.

The Prime Minister also said that there will be qualifications introduced for directors who could be a non-working director and working director at RPC family holdings of 50 acres.

"In some RPCs, they have directors who are common to all their boards. Some of them don't even drink tea — they drink either coffee or brandy," he quipped.