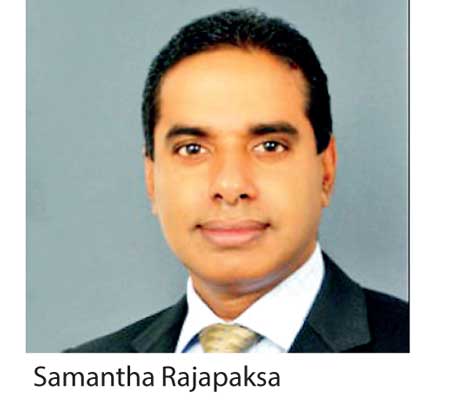 The Minister of Public Enterprise Development Kabir Hashim has appointed Samantha Rajapaksa to the Board of Bank of Ceylon as a Non-Executive Director with effect from 25 July.

Rajapaksa is a Fellow member of the Institute of Chartered Accountants of Sri Lanka, the Chartered Institute of Management Accountants of UK and a Member of the Chartered Institute of Marketing of UK. He also holds an MBA from the University of Sri Jayewardenepura. He is the Group Managing Director of Associated Motorways Ltd., a fully-owned subsidiary of the Al-Futtaim Group of the United Arab Emirates. He also currently holds directorships on the Boards of Asiri

Hospitals Holdings Plc and Asiri Surgical Hospital Plc, where he also chairs the respective Audit Committees. He is also a Non-Executive Director at AMW Capital Leasing and Finance Plc.

He began his career at Ernst & Young. He went on to serve as Director/General Manager at Informatics International.

Thereafter, he took on the appointment of Director/Chief Executive Officer of CF Venture Fund Ltd. He was also appointed as a Group Director of Central Finance Co. Plc during the same period. He thereon took a posting overseas as Senior Project Manager at AT&T Inc. USA

He returned to Sri Lanka in 2008 to take up the appointment as Group Director of Kshatriya Holdings Plc and thereafter joined as a Group Director of the Softlogic Group responsible for group business development and as Director/ Chief Executive Officer of Softlogic Communications Ltd. handling the Nokia operations in Sri Lanka and the Maldives. He joined AMW in April 2012.

Rajapaksa fills the vacancy created by the resignation of Charitha Nissanka Wijewardane last week.

Following the changes, the Board of Bank of Ceylon comprises Ronald Perera PC (Chairman), Ranel T. Wijesinha, B.J. Sinniah, Ajith Gunawardana, S.R. Attygalle, Mano Sekaram and Samantha Rajapaksa.