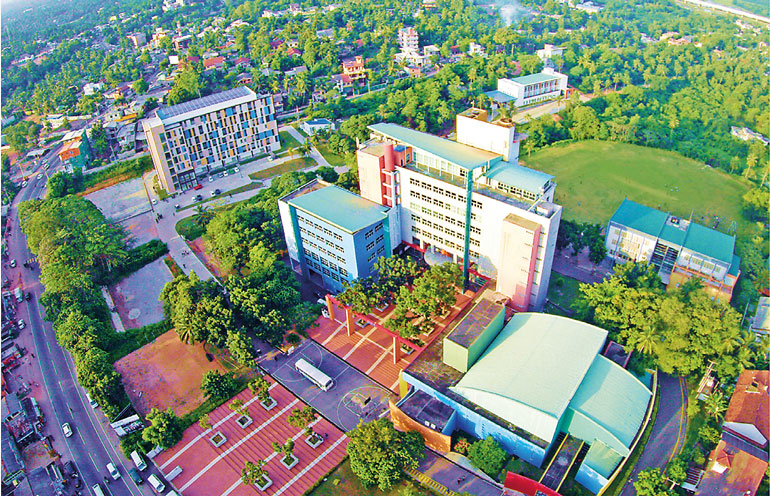 Parents in Sri Lanka place high emphasis on higher education for their child that will ensure a lucrative career with job satisfaction. SLIIT is an institute that understands this important need and is able to provide students with not only learning the subject but also how best to present one's potential as a prospective employee.

For nearly two decades, SLIIT, as a premier higher education institute in Sri Lanka has produced graduates with the ability to reach their full potential. As a result, they possess strong analytical, problem solving and communication skills, contributing to Sri Lanka's emerging position as a knowledge hub of the Asian Region. Each year 1,500 professionals leave the hallowed portals of the institute to be selected by leading private and public organisations. With over 7,500 registered students and 300 highly qualified staff including 60 PhD holders, SLIIT offers a wide range of academic options and stands tall among private higher education institutes in the country.

SLIIT has been instrumental in widening the higher education opportunities for the youth of Sri Lanka. SLIIT delivers UGC approved degree programs in Computing, Business, Engineering, Hospitality Management, Quantity Surveying and Architecture. Students could choose to graduate with a well-recognised SLIIT degree or transfer to any of the SLIIT overseas partner universities in Australia, UK, Canada or USA.

The institute was inaugurated in 1999 to meet the demands of the IT industry in Sri Lanka. Today, SLIIT has the honour of being the first Sri Lankan institute to receive the UK's prestigious Institution of Engineering and Technology (IET) accreditation for its IT degree programs. With this qualification SLIIT students can now join a prestigious and recognised network of professional engineers and enhance their career prospects across the globe.

SLIIT has secured national and international recognition as an academic powerhouse with a clear focus on quality teaching carving out a reputation of excellence. Recently SLIIT has also been recognised as a PhD and MPhil degree awarding body by the University Grants Commission of Sri Lanka.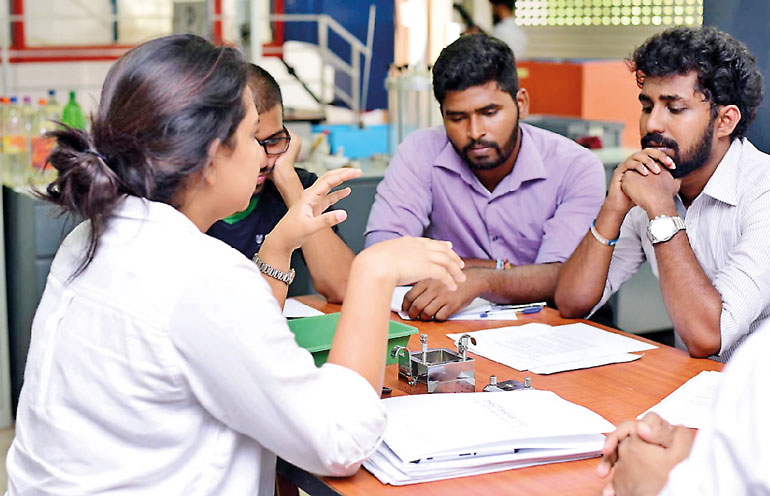 In addition to over 19 foreign university partnerships, SLIIT has also forged strong links with leading companies such as John Keells, Virtusa, 99X, Microsoft, IBM, Brandix and ACL Cables. Through strong industry relationships, students have the opportunity to be a part of in house internship programs, industry placements and earn industry certified professional development programs in collaboration with Microsoft, IBM and CISCO systems.

At SLIIT, students are offered enhanced support in career guidance to help them find internships and employment. A special career guidance unit is formed at SLIIT, to provide students with information on career pathways, industry trends and offer workshops in CV writing, facing interviews and preparing cover letters. The Career Guidance unit serves as a platform for students to meet prospective employers through events such as SLIIT Career Day and the HR Forum.

Considering the importance of employability, SLIIT conducts an annual HR forum to understand the progress of SLIIT graduates in the industry and get advice from industry experts so that students can be moulded to suit industry requirements.

HR Specialist Pavithra Athauda at Dialog had this to say about SLIIT: "We have been recruiting students from SLIIT for many years and are highly appreciative of the Institute's quality of graduates. I applaud the hard work and strategies put in by the staff at SLIIT to enhance their students who possess adequate soft skills that are essential to progress in today's corporate world. The exemplary standard of the students encourages us to recruit more students from SLIIT."

Commenting on student performance and work ethics, Pubudu Liyanage, Director Human Resources and Process Development at IFS R&D Ltd. said, "We have more than 100 SLIIT graduates working with us. We are also involved in a special scholarship program with SLIIT, where they can work part time with us while following part-time courses. I find that the students of SLIIT are able to grasp things fairly quickly."

Their combined opinions speak volumes about the quality of higher education at SLIIT that paves the way for a brighter future for its students.