New Defence Secretary Kapila Waidyaratne yesterday assured that he would always protect national security and would not allow national security to be endangered.

Speaking to media after meeting with the Chief Prelates of Asgiriya, Malwathu and Ramanna chapters, the former Senior Additional Solicitor General said as a law enforcement official he would assure that there would be no unnecessary arrests of security forces personnel.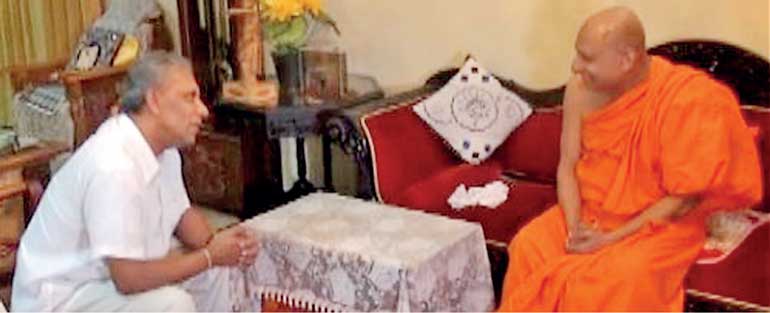 The Defence Secretary said he was determined to protect the dignity and honour of the country's tri-forces and civil defence members and would never a dilution of the respect owed to them.

When asked about the arrests of security personnel following investigations into the alleged war crimes, the top defence official said unwarranted arrests were not made under any circumstances.

He asserted that only necessary investigations were being conducted into corruption and crime and unnecessary arrests would not be made.

He said in future an arrest would not be made without charges being filed by the Attorney General or the involvement of high-ranking officials.

Responding to questions, the Defence Secretary asserted that the proposed Bill on Prevention of Disappearances would not endanger war heroes and assured that war heroes could live without any fear or suspicion.