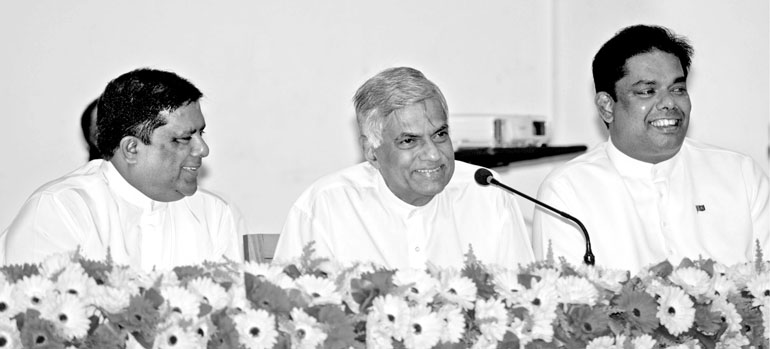 Prime Minister Ranil Wickremesinghe yesterday instructed officials to explore, as an experiment, the possibility of building apartments for those who were affected by the recent floods.

Addressing a meeting held at the Neluwa Provincial Secretariat to review the progress made in the Galle District, he directed officials to fast-track repairs in schools and roads without following the tender process which is time consuming and to obtain the necessary funds directly from the Treasury instead.

The Premier also instructed officials to construct essential services buildings such as police stations with two storeys. In addition, instructions were given to officials to speed up the assessing process of the businesses that were affected during the floods and disburse funds accordingly.

Instructions were also given to provide animals for farmers to revive their livelihoods and hand over cash for paddy cultivating farmers to uplift the rural economy.

The officials were also told to include at least two generators in all hospitals of the country in the next two years.

The Prime Minister called on all Sri Lankans and officials to get together irrespective of political differences to rebuild the areas that were affected by the torrential rains and floods within a short period and appreciated everyone that supported Government's efforts during the difficult period.