National ports master plan also in the pipeline
By Himal Kotelawala

The Minister of Ports and Shipping has greenlit a proposal to formulate a national policy document on maritime and logistics, to be prepared in three months' time, after which it will be presented to the Cabinet of Ministers for approval.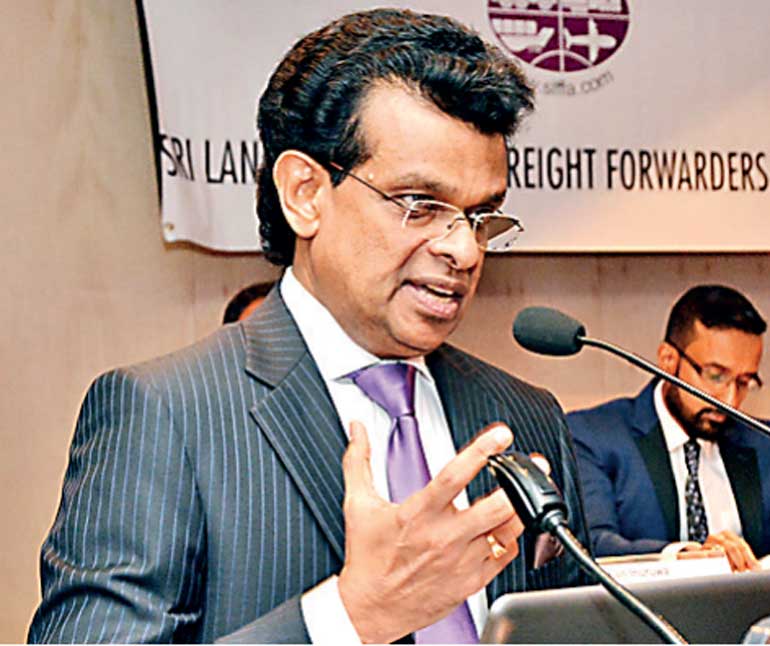 SLPA Chairman Dr. Parakrama Dissanayake
Sri Lanka Ports Authority (SLPA) Chairman Dr. Parakrama Dissanayake revealed this at the annual general meeting of the Sri Lanka Freight Forwarders Association (SLFFA) held in Colombo last week.


"Chairmen and ministers will come and go, but we don't have a policy. Let's formulate a national logistics and maritime policy. It has to be an inclusive approach where we get all stakeholders involved," said Dr. Dissanayake, speaking at the event.

Ports and Shipping Minister Mahinda Samarasinghe has given his blessings for the endeavour, according to Dr. Dissanayake, and the policy will likely go beyond maritime and encompass all forms of transport.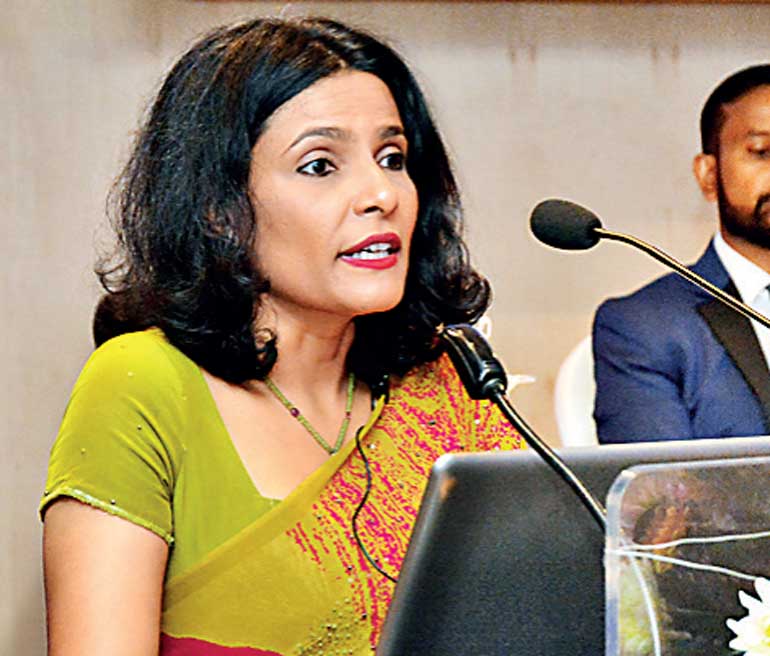 Outgoing SLFFA Chairperson Tania Polonnowita Wettimuny
"We have also embarked on a national port master plan – an inclusive approach to look at medium and long term needs of this nation," he said.


As a small nation, Dr. Dissanayake went on to say, Sri Lanka has done exceptionally well in the field, what with the country's ports handling nearly six million containers a year – an especially high number compared to India's 11 million.

According to Dr. Dissanayake, the SLPA plans to modernise the Jaya Container Terminal (JCT) 4 to be able to handle two deep draft ships. The Colombo Port's shortage in terminals able to handle deep draft ships is a huge challenge that needs to be addressed, he said.


A cargo distribution centre is also on the pipeline, to be constructed at Bloemendhal, in addition to a logistics corridor that will be established in consultation with the proposed Western Megapolis project.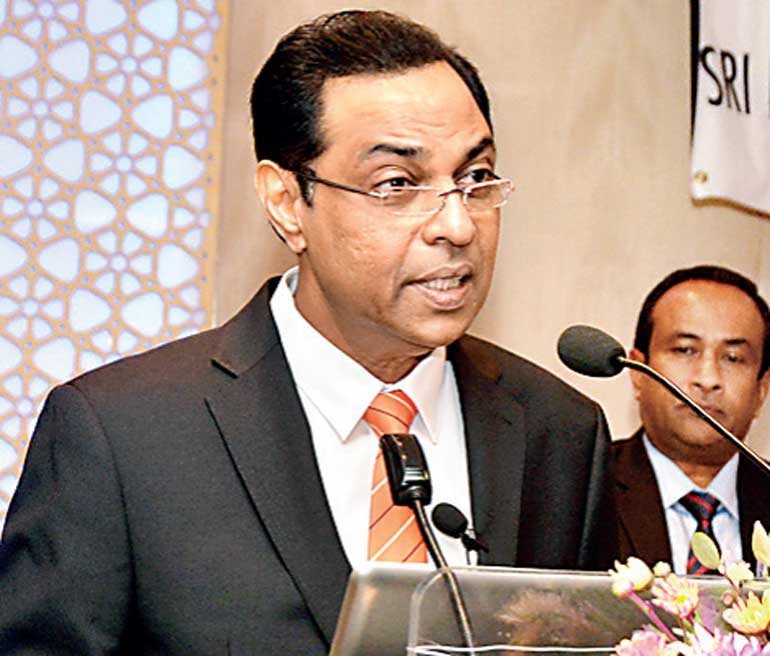 SLFFA Chairman Jagath Pathirana
"We can look at working on these projects on a Public-Private Partnership (PPP)," said Dr. Dissanayake.

"The SLPA by itself does not have the expertise in 3PL, 4PL operations, though we have the land and the infrastructure in place. SLFFA can get involved. These are two landmark projects that we want to embark on without much delay," he said.

A detailed study of a port on the north side of the Colombo Port is also being considered, according to Dr. Dissanayake, with funding from the Asian Development Bank (ADB) to carry out the study.


Expressions of interest have also been called in for a yacht marina project and ship repair and service centre in the Port of Galle.

In Trincomalee, expansion of the Ashroff jetty has been proposed to accommodate large vessels, with a rail connection to China Bay.

Up north, the quay of the Kankesanthurai (KKS) Port will be lengthened, according to Dr. Dissanayake, and plans are also underway to rehabilitate its breakwater.


"As the saying goes, if you fail to plan you're planning to fail. That's fine, but what we see is that you may have plans, but if you don't execute it's of no use. Working with the new Minister is all about action and timelines, I can assure you," said Dr. Dissanayake, adding that SLFFA would be consulted on the formulation of the national maritime and logistics policy as well as on the national port master plan.


Outgoing SLFFA Chairperson Tania Polonnowita Wettimuny speaking at the event said that it was disheartening to note that industry-related decisions were taken by the authorities without guidance which has adversely impacted many of its members.

"Our collective vision should be to achieve the efficiency, seamless trade facilitation practices which have been adopted by major commercial hubs such as Singapore and Dubai," she said.


Automation has been discussed and widely anticipated, said Wettimuny, but over the years little progress has been observed to simplify the process related to import and export by connecting all stakeholders to a single window concept.

The shortage of equipment, machinery and labour issues time to time has created delays, double handling, damage and loss with no compensation in LCL and multi country consolidated cargo – higher than acceptable costs to clear out these goods – have all impacted SLFFA customers' daily operations, she added.


"It's disappointing to note that our warehouse facilities within the port premises, while the country's vision is to promote the hub concept, very little effort has gone into infrastructure development, relating to improvement of warehouses, CFC facilities to cater to our customers locally and globally," said Wettimuny.


However, the outgoing chair was appreciative of the Government's efforts to develop the Hambantota Port.

"We're very excited to note the initiative and effort taken by the current Government to activate the port of Hambantota. At the same time involvement of the private sector related industries is a must in order to make sure what is being developed is properly marketed," she said.


SLFFA is also closely watching the Government's efforts to restructure SriLankan Airlines and associated activities such as ground handling, she said, adding that her association has always advocated the need for a strong, efficient national carrier with a level playing field.


Newly-appointed SLFFA Chairman Jagath Pathirana, who also spoke at the event, highlighted the challenges faced in what he called the current volatile market situation.


"We are no longer a small player in the international arena. We have the potential to be Colombo to India as much as Hong Kong to China," he said.


Pointing out that there are some 10 trade associations operating in Sri Lanka with a membership exceeding 570 and over 13 authorities connected, Pathirana said that all these bodies were seeking solutions for individual members.


"In their attempts, they tend to brush shoulders against other stakeholders and trade bodies connected, to carve out an advantageous position for their members. In this struggle, it is my belief that we have lost our direction and purpose," he said.

Commending the Ministry's initiative to formulate a national policy for the sector, Pathirana proposed a mechanism to include aviation and road transportation – something SLPA Chairman Dr. Dissanayake later alluded to in his speech.


Pathirana also highlighted a list of unclear challenges that include the need for a single window for ease of doing business on a well-defined policy framework as a game changer for Sri Lanka, and a need for policy and guidelines on emerging e-commerce and online consumerism on movement of goods purchased online.


There is also a need for acceptance of digital signature and promotion of paperless trade. Recognising and establishing a dry port for all ocean freight inbound cargo is another challenge, he said.


"I have a humble appeal to all present here. Let's rally around and work together towards a national interest to exploit Sri Lanka's great strategic location in realising the 'logistics hub of the region,'" he added.
Pix by Upul Abayasekara