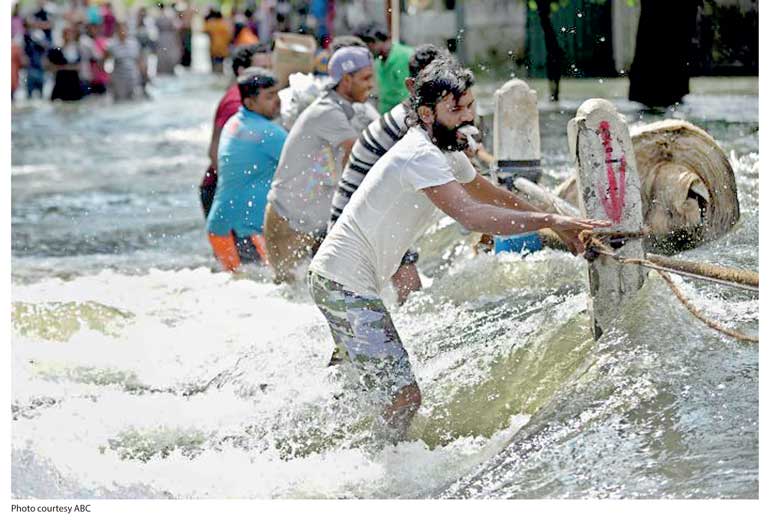 By Anoka Primrose Abeyrathne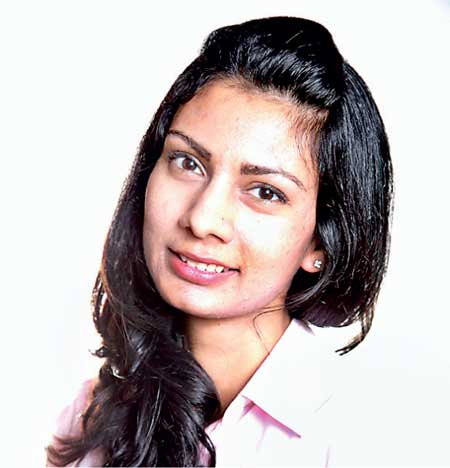 At the time of writing, 177 dead, 109 listed missing, over 557,500 people affected and 75,000 displaced. In the worst floods to occur in Sri Lanka in 14 years, little preparation was done to minimise loss of life and damages.

In stark contrast, severe droughts from 2016, the worst in 40 years, have been affecting over 16 districts in the country with over 900,000 people left with acute water and food shortage.

These two, while at different ends of the spectrum, are in reality are not so different. Yes, droughts do happen and floods do happen. But, the scale and intensity at which they are happening along with the timing is very different to what we have experienced for all the years that our ancestors have grown and harvested crops.

However, the scary thing is how unprepared we are for both naturally induced and climate change induced extreme weather events. Are we stuck in an endless loop of unpreparedness?

With National Disaster Relief Centres requesting non-perishable items and non-food relief items, it is shocking to see gaps in needs. In certain instances, the centres do not have even one umbrella or a flashlight in stock.

Adding to the woes is need to assess how the funding and training, amounting to approximately Rs. 2 billion (source – supplementary support services and emergency requirements project for additional funds), allocated to the Greater Colombo flood control and environmental development have been utilised.

I was a part of a United States Department of State's extreme weather events program this year and the level of preparedness seen in the United States is a stark contrast to the level of unpreparedness seen in Sri Lanka. With a continuing blame game, responsibility cast off and vying for attention as the saviours, it is beyond incomprehensible how little life seems to matter.

As it was with the tsunami, it's mostly been the communities, civil society and youth coming together to provide first responses. It has been businesses and philanthropic individuals providing urgent supplies and support for the affected people and animals.

It seems that we have not learned anything during the past couple of years. We tend to be reactionary while being proactive could have minimised many of the deaths and damages. While we do have maps and data as seen in the DMC (Disaster Management Centre), they have neither been assessed nor evaluated urgently enough to minimise the risks and damages that are a part and parcel of unplanned development.

(Disclaimer: UNLOCKED is a space for Sri Lankan youth to express their views and opinions on development with the aim of creating positive change in the world. The views expressed in the blogs are solely those of the authors. UNDP Sri Lanka and Daily FT does not represent or endorse the views expressed in these blogs. Read more about the UNLOCKED initiative www.lk.undp.org.)

For example: the Kelani Valley will continue to flood and it is illegal to build any infrastructure in the reservation/buffer zone of any water body. Therefore, the law must be enforced while the illegal residents are provided with alternative housing. This must be strictly enforced. There must also be an up-to-date database of persons receiving housing so that the housing is provided to the actual needy.



There is a severe lack of technology utilisation in both meteorological data and real-time data collection. There are many technology professionals who can build applications and websites, which provide real time data analysis of disasters. There are also drone experts who can manoeuvre drones very effectively in search and rescue operations. These people need to be utilised by responsible figures to address such disasters. This will not be the last disaster we will face. We have contributed to an increased likelihood of landslides, floods and droughts with unplanned and environmentally destructive development.

What is needed is not a committee or panel. What is needed is effective communication, coordination and points of contacts within disaster management and rescue systems to establish an effective and efficient early warning system.

It is high time that we understood that climate change is real. That the repercussions are only just starting to show. That our actions magnify the adverse impacts. Without practical, effective, innovative and timely action in both sustainable urban development planning and disaster mitigation, it will surely only be a dream for us to be the wonder of Asia.
(The writer is an eco-social entrepreneur and youth advocate passionate about sustainable development. Featured in the Forbes 30 under 30 Asia list of 2017, she is the youngest female recipient of the Commonwealth Youth Award for Excellence in Development. Abeyrathne's sustainability efforts through Growin' Money post the 2004 tsunami led to over 50,000 replanted mangroves and a social enterprise/education program helped over 5,000 villagers in Sri Lanka, India, Bangladesh and Cambodia with over 2,000 volunteers. She is also a New Champion of the World Economic Forum and serves as a Global Youth Ambassador with the Office of the UN Special Envoy on Global Education Sarah and Gordon Brown and an Associate Resource Fellow of the Institute of National Security Studies Sri Lanka under the Ministry of Defence. Anoka graduated with a LLB from the University of London and a Masters degree in Development from the University of Colombo. She is currently pursuing a Masters degree in Sustainability through Harvard University. Abeyrathne is the co-founder of TEDxKandy and has been featured by the UNFPA, UNEP, Youth Service America and publications both at local and global level.)