Primary Industries Minister Daya Gamage says a sum of only Rs. 7.5 million has to be spent per vehicle when importing official vehicles for Government ministers.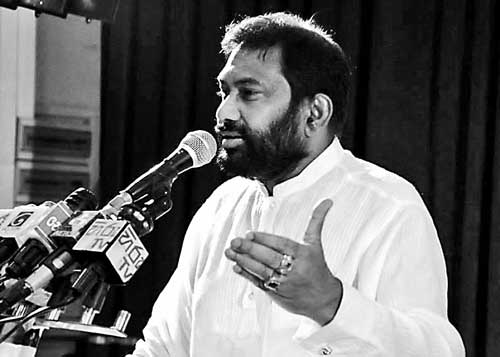 Society has been given a wrong perception that Rs. 45 m has to be spent per vehicle, but taxes amounting to Rs. 37.5 m are sent to the Treasury, he told the media at Sirikotha on Thursday.

Unlike the previous regime that had spent State money additionally for the vehicles, the respective ministry has to make the payment from its own money, he noted.

Speaking further, he said his ministry was implementing a program together with the World Bank to modernise the local agricultural sector and for the value addition of agricultural products.

Under the program, entrepreneurs are given encouragement by way of the provision of knowledge, financial support and a market for their produce.

It will also help generate around 150,000 employment opportunities, he added.