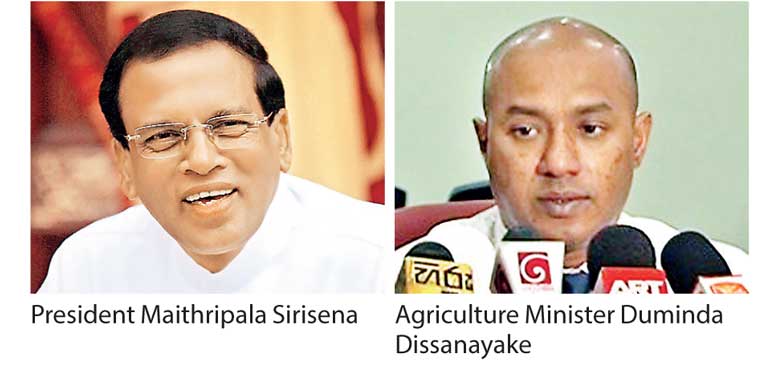 Decreased yield in local maize cultivation and import constraints push local prices up by 20%
Govt. urged to consider issuing import permits directly to feed millers without bringing in intermediaries
Grain Elevators' first quarter bottom line dips by 80% at company level and 41% group-wise
The Government's mismanagement of the maize supply has seriously impacted the feed milling and poultry industry, a top firm has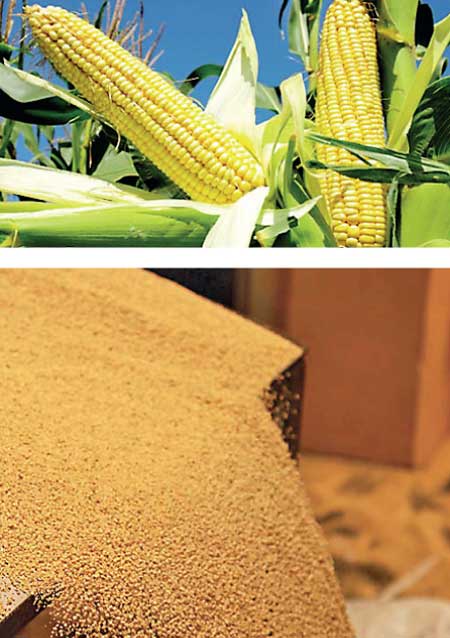 revealed.

Ceylon Grain Elevators Plc said decreased yield in local maize cultivation and import constraints imposed by the Government have resulted in an increasingly tight market and have pushed the price of local maize up by over 20% in the first quarter of this year.

It said the production shortfall and import restrictions have caused a situation where feed millers were not able to get their maize requirements despite them being ready to purchase the entire local maize production at a reasonable price acceptable both to the Government and farmers.

"This scenario in fact compelled feed millers to pay artificially higher prices for maize, thus pushing their cost of production higher since their ability to exercise management skills to purchase imported maize at times when international prices are lower was curtailed consequent to import restrictions," Ceylon Grain Elevators Executive Director and CEO Cheng Chih Kwong, also known as Primus, has told shareholders.

"Hence, especially in the backdrop of local maize production being way below the demand from feed millers, it is our honest view that the Government should consider issuing import permits directly to feed millers without bringing in intermediaries," he has emphasised.

Such a course, Primus has pointed out, will enable feed millers to procure maize at competitive prices through international procurement planning. "This will no doubt lower their cost of production and will make it possible for them to provide cheaper feed to local farmers, ultimately resulting in there being protein rich chicken meat available to local consumers at a more affordable price," the CEO has added.

This mismanaged situation has led to Grain Elevators' first quarter bottom line dipping by 80% to Rs. 42.7 million at the company level and by 41% to Rs. 250 million at the group level. The dip comes despite group revenue improving by 5% to Rs. 3.8 billion and that of the company growing by 7% to Rs. 3.7 billion.

In 2016 too as with previous years, the company had found obtaining permits to import maize challenging while the increase in the Special Commodity Levy (SCL) on such imports resulted in substantial increases in the cost of feed production.

According to the Central Bank's 2016 Annual Report, local maize production last year had declined to 244,000 tonnes from 261,000 in 2015. Imports had declined from 79,000 tonnes to 51,000 tons in 2016.

Last year adverse weather conditions had a strong negative impact on the cultivation of maize, which is a primary raw material input for feed.

According to Grain Elevators, maize cultivation during the 'Maha' season of 2016 was modest due to poor rainfall prior to the harvest, leading to an estimated maize cultivation of approximately 150,000 MT, since the poultry and livestock industry's annual requirement of maize is estimated at 400,000 MT, accounting for approximately 50% of the industry's requirements.

Given the inadequate supply and relatively lower quality of local maize to match the requirements of the feed milling industry, Grain Elevators said it was necessary for the industry to rely on the import of maize to match demand.

Grain Elevators, together with the wider industry, has been calling for a more flexible policy on importation while also providing assistance to local farmers to boost production to meet the needs of the industry.