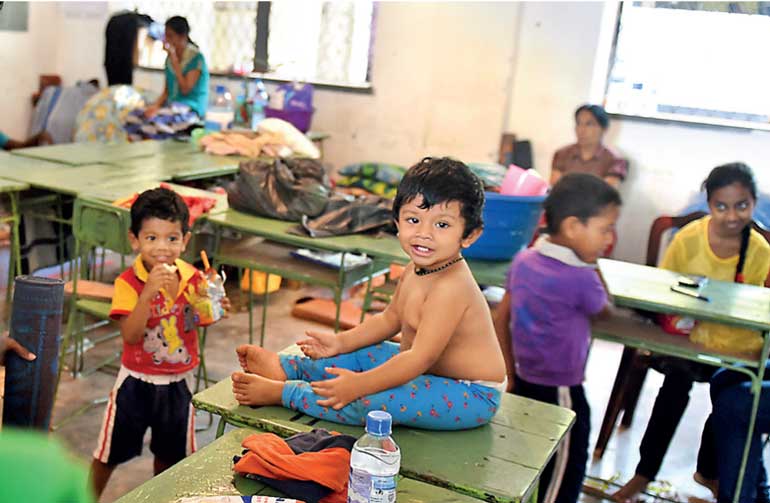 Sri Lankan women and children wait at a relief aid camp after the site of a massive garbage mountain collapse in the Meethotamulla suburb of Colombo on April 19, 2017. Hundreds of tonnes of rotting garbage piled up in Sri Lanka's capital on April 18 after the main rubbish dump was shut following an accident that killed at least 31 people. Authorities sealed the massive 300-foot (90-metre) rubbish mountain on the northeastern edge of Colombo after it collapsed destroying 145 homes nearby and burying victims in a garbage landslide - AFP
The Government has implemented a special program to provide books and equipment for students who are among those displaced by the Meethotamulla garbage heap collapse.

The Ministry of Disaster Management stated that the Colombo District Secretary had been instructed to collect the relevant information required for this.

The Ministry of Women and Child Affairs and the National Child Protection Authority have already commenced the collection of information on children displaced by the tragedy.

The Colombo District Secretary, Sunil Kannangara stated that books, stationery and other items would be provided to the affected students as soon as possible in order to ensure the smooth functioning of their education, as the new schooling term would be commencing on 26 April.