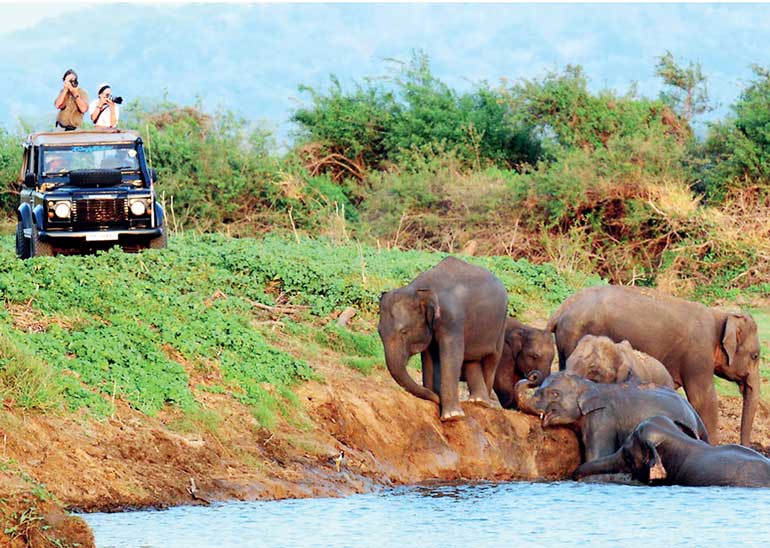 'Like all great travellers, I have seen more than I remember, and remember more than I have seen'

– Henry Disraeli
Tourism as a wonder
Tourism is one of the most enticing and engaging activities in the world and it is regarded as a way of life, a hobby and most importantly it is travel for pleasure. People travel the world to experience new things, to see new wonders and to add on a memory to their memory box as they make their way through life.

Tourism is predominant in all parts of the world as tourists make their way through hemispheres to experience variety amidst nations, cultures, customs and traditions. It is an adventure with a new finding at every turn and corner, as travel is the most sought out affordable adventure in the world.
Tourism as a market
Tourism with its wonders has transformed into an industry with an expanding demand as countries create a platform for tourists to have the adventure they dream of; this demand has in return created a market around the globe as nations invest in this market to propagate tourism as a product.

Investment on this market has ultimately led to the following statistics:
4.7% growth in tourism
1.6 b tourists touring around the world in the year 2016
Tourism in Sri Lanka
Tourism has spread its wings into all the corners of the world and has gracefully surfaced in Sri Lanka, formally known as the pearl of the Indian Ocean for its transpiring beauty and wonders hidden amidst its cascading waterfalls and blossoming mountains. It is enveloped by a coastal belt etched with oceanic wonder which is enhanced by the formidable culture and history depicted in the ancient wonders cradled within the island. Sri Lanka with its variety of natural sandy beaches, waterfalls, mountains, historic and cultural sites is a budding tourist destination in the world as recommended by Bloomberg Travels.

However out of the1.6 billion tourists travelling the world only 2.2 million tourists have touched down in Sri Lanka in the year of 2016, yielding a earning of around $ 3.5 billion. The aspirations, however, is to reach the $ 7 billion revenue by 2020.

The chart presented shows the statistics of growth in the tourism industry in Sri Lanka.
Why are we lacking in

this industry?
Sri Lanka which has been recommended by Bloomberg Travels as the number one travel destinations in 2017 does not receive a minimum percentage of the world population of tourists. The number of tourists travelling to Sri Lanka have not increased as expected post war, even though Sri Lanka is rich in all aspects of a tourist's desire, it hasn't been made the ideal destination for tourism to prosper to potential.

Sri Lanka with its formidable history has seemingly lost out on her product; the product being tourism yet many other nations have grasped this new concept of industrialising tourism and have managed to cater to the over raging demands, nations like France, United States and Spain are the tycoons of tourism as they cater to the largest tourist population in the world. More so are countries like Singapore – eight times more (16.4 million), Malaysia – 13 times more (26 m), Vietnam – five times more (10 m) Thailand – 16 times more (32 m), Dubai – over seven times (4.9 m), and 2.9 million to Myanmar.
How do we create a demand for tourism in Sri Lanka?
Sri Lanka needs to ask themselves certain questions before they attempt to improve tourism brand in the country.
Who are you competing with?
What are you selling?
What is it the tourist buying?
As mentioned earlier Bloomberg recognised Sri Lanka as the best destination to visit in their 'where to go' list this year. Having topped this list, we have not considered changing this pride to action. We must perceive this more as a challenge than a compliment and rebuild on what we have to offer to the visitors. We have wonderful opportunities and tourism facilities we can offer to the world, however the problem that is persistent in the tourism industry in our country is that we are far less coordinated than other tourism countries.

Therefore, our tourism destinations become less appealing to tourists. The comparative tourist arrivals of competing countries show this. We live in fast changing, digitalised world with the technology to do wonders. In the near future, one can walk into the queue for the counter in the supermarket and it would track his buying patterns and advertise the discounts accordingly.

Likewise, Technology can be a powerful tool in the tourism industry as well. Sri Lanka's tourist board can use technology to track the people visiting its website, and tourism can now be marketed around the world by using the internet. Before the war began, tourists chose Sri Lanka as their prime vacation destination and later visited Maldives as it was easily accessible from Sri Lanka. During the war, the equation changed as people began to visit Maldives using Lanka to and the country used this opportunity to develop themselves as a destination.

Post war, we are still lagging behind the 'All-Natural' tourist-packed country. Its all-natural asset is simply the sea, which they have utilised to their maximum potential using creative and enjoyable activities and places in which people of 'all ages' can take delight in. Sri Lanka has a marvellous variety of natural assets, but 'how can we make use of these to benefit the world as a tourist destination'?

With the growth of the middle class across the world, changing demographics, and the advent of the budget airlines, increasingly family units are travelling. The question is, does our tourism product cater to entire family. Take a bank for instance. See who the product offerings have grown to cater to all age groups of the society. Form the infant to, undergraduates to, young executives to, women to, entrepreneurs to, and parent to, the senior citizens. Ironically all these segments travel, and what is that our tourism product has to offer to each of these segments?
An everlasting experience
The primary reason for nations such as Maldives to surpass Sri Lanka in terms of tourism is their ability to create experience; they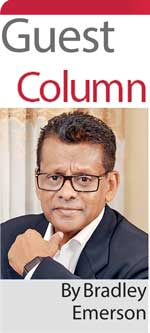 provide facilities for tourists by creating the platform for new experience which is the primary goal of any tourist. Their target market is based on the nations experiencing economic growth as it is evident that China, a growing economy supplies the largest tourist base to the world along with India and South Africa. Sri Lanka's competitors have found the golden key to unlock the secret in marketing their product and creating a memorable experience, while Sri Lanka is yet to find the key and expand her experiential horizons to cater to the growing market.

Tourism is a lasting flavour feeding memories' taste buds as it has the ability to create an everlasting experience for an individual to remember for a lifetime. Providing this experience is the key goal of a tourist destination, the ability to create a lasting impact being their primary objective while they run on the concept of 'Aim to please'. Sri Lanka being an island of variety has not leveraged her product unlike her competitors. She has not managed to leave on a 'do not miss out' factor as the experience provided is very minimalistic. Even though the capital to develop tourism is prevalent it is not invested in an efficient manner as Sri Lanka does not have the necessary infrastructure nor the system to implement a product of tourism of such magnitude which will cater to the demand of tourists.

The question we should ask ourselves is what experience do we create? What can be remembered in Sri Lanka? What shouldn't be missed out here?
Mercedes do not sell cars, they sell Prestige
Sri Lanka has been hesitant to focus on research in tourism to find out what we must sell. We do not ask tourists why they prefer to come to Sri Lanka; these unanswered questions have led to the Wonder of Asia wonder why it is falling behind its competitors. A national airline is operated solely to attract tourists to the country and this is not utilised in Lanka. We can use the 'arrival form' to carry out a survey by simply adding a question which asks why they are visiting Sri Lanka. It can further be used to identify who has travelled in a different airline instead of the country's airline to travel and to obtain tourists' email addresses to advertise promotions.

Although the information received from this would most likely be vague, it will be of great importance for research. Marketing is another aspect that Sri Lankans have not adequately exploited in the tourism industry. We market our country less, and the little marketing we do is mostly isolated. Once again, the airline service will prove useful for marketing the country. Emirates airlines markets the destination just before landing, it provides extensive marketing for its country. The safety video of Qatar airways creates a prolonged interest for travellers to watch as it incorporates demonstrations from the Barcelona football team.

Redefining the airport should be one of the main goals to develop tourism by making it in itself an advocate for Sri Lanka by bringing in perfection to the simplest function like the closing video on Sri Lankan airlines, by using it as our main player to market tourism as a product, using world renounced incidents like the recovery from Tsunami, the cricket world cup victories, and moments of the medallists like Susanthika Jayasinghe to advocate Sri Lanka as a tourist destination would be a game changer.

Minor transformations of such calibre would build up the possibility of marketing Sri Lanka as a product to the International arena and making it a product worth investing in. Marketing is used to encourage visitors and prevent them from opting for other markets in tourism. Since competition, market segment and perception are constantly changing, Sri Lanka must conduct extensive research and change their strategy to collaborative or data-based marketing in order to improve tourist demand.
Sun, sand and a drink in my hand
Even though the opportunities are prevalent there's much more that can be done, for instance the construction of a water theme park in the southern region which is a promising tourist zone would most definitely activate the touring buds of all of the water babies who would want to experience the sandy beaches of Sri Lanka with some sun and fun accompanied with the thriller rides of a water theme park. Along with that it would be a catcall to initiate water sports training centres (like in Bali) and provide the opportunity to engage in exciting water sports like surfing which is sought out by many foreigners touring the world to catch the perfect wave. Therefore, developing the coastal belt is most definitively a plus point for tourism as it would be a value addition in its self towards development.
Jack the Ripper
Tourists who visit the Galle Fort, after walking near the ocean and Pedlar's street will be out of options on anything else to do. The Jack the Ripper foot tour is famous in London as there are numerous guides welcoming you to walk along with them while they guide you through with a story. Walk tourism can be a potential strategy in Lankan sites as well. Walk guides can be appointed to explain the Galle Fort and self-appointed guiding at the Sigiriya fortress can be formalised.

Although Egypt fell back on tourism due to its civil unrest, it is known to have historic sites that are main attractions for tourists. Every evening the tourists are able to witness the story of the magnificent Egyptian Pyramids built in the outskirts of Cairo laser projected on top of the pyramids itself. The effort taken to attract tourists by this country, despite the existence of monumental sites has helped Egypt experience a steady rise in tourism and is what Sri Lanka lacks.

We could use the same strategy for the Sigiriya rock, by digitally raising the palace on the rock, which tourists would be able to enjoy and would increase the income as well. Our country is lagging behind in this sector due to poor imagination, infrastructure, less accessibility and limited use of technology.
Breakfast with orangutans
Experience is a core developing aspect in the world of tourism and Lankans have failed to identify the importance of providing an unforgettable experience to visitors. The simplest creative activities such as swimming with dolphins adopted in Singapore, shark feeding in Dubai, feeding penguins in New Zealand, and the experience of having breakfast with orangutans given in Bali builds substantial demand for tourism although it is unnoticeable. Our country has limited creativity on the utilisation of the elegant resources that we possess.

The small, poorly maintained turtles conservation sites can be brought together and a single tortoise site can be designed where the children can explore and feed the turtles. Transport to this destination from hotels and resorts can be provided, even travelling to the site on tortoise-shaped three-wheelers can be a delightful experience for kids.

Another example of how we can re-create our brand is by maintaining a tea parlour with all the tea brands present to taste the tea that we proudly sell. This will boost our income in the short-run as well as become an opportunity to attract long-term deals. Tourists must be accommodated with the required facilities to help ensure them re-visiting Sri Lanka. Tourist helpline with multi lingual facilities, transportation services and tourist police are ways of development in tourist areas. Hotels are ideal places to promote tourist sites with brochures and maps to give direction for tourists.

Along with transformation new additions would also bring in colour to a tourist destination, improving transportation and implementing new modes of transport would be a value addition. For instance, creating a system of efficient transportation from the Bandaranaike International Airport to the domestic airport of Ratmalana would felicitate a system for tourists to travel within the country and reach outstation tourist destinations with ease, the creation of a shuttle service around tourist sites, a tourist taxi service and initiation of a tourist police would add in more scope to tourism. The promotion of varying tours around the Galle fort, Pettah, Anuradhapura, Polonnaruwa , Kandy etc…. with trained tour guides who are well versed in generally accepted languages would add quality to the service provided.
The city that always sleeps
It is evident that Sri Lanka also loses out due to the limited night life; the lack of night bazaars, entertaining clubs nor casinos and parties to attract foreigners who seek the thrill and pleasure of a never-ending night. The lack of shopping malls and bazaars is also a major drawback in terms of tourism as a tourist does not have the opportunity to shop for a variety of items from one location, which is one factor which massively emphasises the backward culture in Sri Lankan tourism. Wonder what stops us from having an exclusive arena of Chinese shops in the likes of the Dragon Mart in Dubai. Dragon Mart Dubai has about 4000 stores, in 175,000 sq. m. of built up area, 52,000 visitors per day reaching an annual footfall of 19 million. The average daily turnover is reported be between Dh 200m to Dh 500m.
No Kottu Rotti
An interesting target market for Sri Lanka is the affluent travellers from emerging markets such as backpackers and the youth with a passion for travel; these tourists are drawn to culture and history in our country. Sri Lanka should take steps to promote our culture not just during festivals, but in ways such as selling food that fits our culture.

'There are streets filled with Chinese restaurants but not a single place for Kottu Rotti in the hotel street of Negombo'. Surprise! surprise!

Restaurants for tourists can be designed in a cultural way that fits the tourists as well, this can be Sri Lankan food served in a restaurant with Australian mimicked decors and Australian television channels shown. Cultural festivals such as the 'Hikka fest' and 'Avurudu' celebrations are exactly what will brand our tourism. The famous 'RandoliPerehara' is a cultural celebration which could become a main source of tourist attraction; however this needs to be facilitated such as by giving out discount tickets to tourists, promoting it during the season and arranging improved transportation for tourists.

Hence it is important to market Sri Lankan tourism as a product based on age, interests and passion. Sri Lankan heritage stands for a history of 2,500 years represented by her magnificent façade of buildings, primarily the constructions of 'Sigiriya', 'Ruwanwalimahaasaya', 'Lowamahapaya' and so on. Yet these magnificent products have not been marketed to tourists, as due regard to these wonders have not been given due to the lack of international importance paid on them primarily due to the lack of recognition given by Sri Lanka to her cultural sites as a tourist destination. Over 50,000 devotees visit the Thirupathi temple in Andra Pradesh in India. Well we too have the Secrad Dalada, Katharagma, Nallur Temple and the Naga Deepa. As the population ages, don't they chose to visit places of worship.
The human touch
Redefining the brand is not simply improving the experience, however focus from the point in which tourists decide to travel up until the tourist safely lands back home is of our concern. Ways of travel and the hospitality we provide is included in their tourist experience as well. Domestic airports and flights such as from Colombo to Kandy are ways that both parties can benefit. Improved and faster travel for tourists is a source of income for Sri Lanka. Investing on improving travel is more beneficial to the country much more than we estimate.

Redefine...

Starting from the inception of the arrival of a tourist they receive their first image of Sri Lanka from the airport, in order to raise standards, it would be favourable to employ a crew who is well versed and capable with a smart personal outlook. Nowhere in the world is there a multi linguistic 24-hour hotline service; training our crew and implementing such a service would definitely be an investment to enhance soft skills as the language barrier is also a factor which tends to create discomfort to tourists. Provision of such facilities would be a way to expand tourism as a product by increasing the value of the services provided.

Sri Lanka, although famous for its hospitality requires a friendlier human touch in the services we provide. Lazy personnel at the immigration will demotivate tourists and can also be a cause for dislike for the country among tourists. The employees at hotels and those who provide important services and welcome the tourists are responsible for the image that is created in the tourists' minds on the people in our country. A compassionate and welcoming attitude towards the visitors at every point of contact is an appropriate approach that sellers, employees and tour guides must adopt.

Everything under one roof

What can a family do in Sri Lanka? The experience that we offer is limited to certain segments and thus only few people can enjoy. The tourist sector must be organised in such a way that experiences will cater to every segment, every member of the family and for the family as a whole. In order to execute this, activities and attractions must be facilitated with a wide variety; this is where the concept of 'everything under one roof' comes into place. Restaurants of different cultures can be arranged in one street and gem businesses can be taken to one roof, where a display of the process of gem-cutting can be witnessed.

Dragon Mart in Dubai precisely depicts the nature of this concept, where there are approximately 30 acres of Chinese products under one roof, built for convenience and to attract tourists. Replicating this to suit our culture with the resources we have is a way of organising and shaping the tourism industry and redefining it as a brand.

Through the public's eye

Few Lankans explain their thoughts of the tourism industry in Sri Lanka and on the improvements that can be done according to their point of view in the following way.

'After the war, the tourist economy in Sri Lanka has become a pioneer towards the economic stability in Sri Lanka. It is quite beneficial since they provide a lot of job opportunities to the public which contributes to the increase in the literacy rate of Sri Lanka. In my point of view, improvements towards this sector in this country could be the proposals of resorts to increase, since they bring in more people as tourists into the country. Another suggestion is that the hotel companies become more focused on preserving land and building a resort around it with minimal disturbance to the land and the community'.

'Tourism in Sri Lanka is certainly on rise especially since 2009. The assortment of new international chains that are now establishing themselves in Sri Lanka are a testament to the vast potential that is now seen in Sri Lanka on a global scale. However, it is important that the unique features that Sri Lanka has to offer are marketed in a manner that does not show any bias in terms of charges and hospitality towards neither locals nor foreigners'.

Sri Lanka has a world of opportunities waiting to be explored, diving into the uncharted water is part of the wonder of expanding horizons and it is imperative that we do so to expand the potential held within, as no island in the world can match up to the exorbitant diversity held within Sri Lanka. Her white washed beaches, cascading waterfalls, captivating mountains and transfixing historical constructions are sights to behold, such beauties lie within a miniscule island in the Indian Ocean waiting to be exposed to the world and it is an obligation which needs to be fulfilled by Lankans.

"If we can re-imagine, we can re-create".