The Government this week introduced fresh rules to regulate the electric vehicle charging stations (EVCS) around the country. Consequently, the Public Utilities Commission of Sri Lanka (PUCSL) has been empowered to monitor the sector until said rules are formally put in place.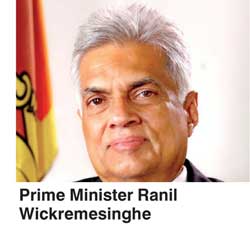 Prime Minister Ranil Wickremesinghe, as the Minister of National Policies and Economic Affairs, sought the approval of the Cabinet to introduce amendments to the Sri Lanka Electricity Act to enable the monitoring of EVCS, to enforce user tariffs, licensing as well as safety and technical standards. Currently over 50 service stations established island wide catering to the growing number of customers using electric vehicles remain unregulated due to lack of proper legislation.

According to the Cabinet paper presented, battery charging is categorised into fast chargers, simple socket outlets, non-contact charging and battery swapping, and are subject to low 'industry' category electricity tariffs.
However, commercial establishments have started electric vehicle charging as an extra service to attract customers for extra business and their tariff could be a "general" category that is relatively high in most cases, the paper said.
Currently EVCSs operate without a license to distribute electricity as a commodity, as the PUCSL is unable to issue any license or exemption for distribution and supply of electricity to the service stations due to limitations in the Electricity Act. According to the cabinet paper presented, the regulations do not enable the PUCSL to monitor these stations as the Act limits its authority to 'premises' including any land, building or structure as defined in the act.

The Electric Vehicle Club of Sri Lanka has already raised their concerns regarding EVCSs in the country. There is also a need to regulate sales tariffs and safety and other technical standards to protect consumer and vehicles. At present there is no insurance procedure for EVCSs for public liability either, the Cabinet paper highlighted. The new regulations aim to address these shortcomings and introduce measures to ensure sales meter accuracy, inspection, information collection for monitoring and consumer-complaint-handling procedure.

An estimated 4,000 electric cars are on the roads in Sri Lanka and the number is set to increase over the years due to low costs involved in running and maintaining the vehicle and low pollutant emissions and import tariffs imposed.