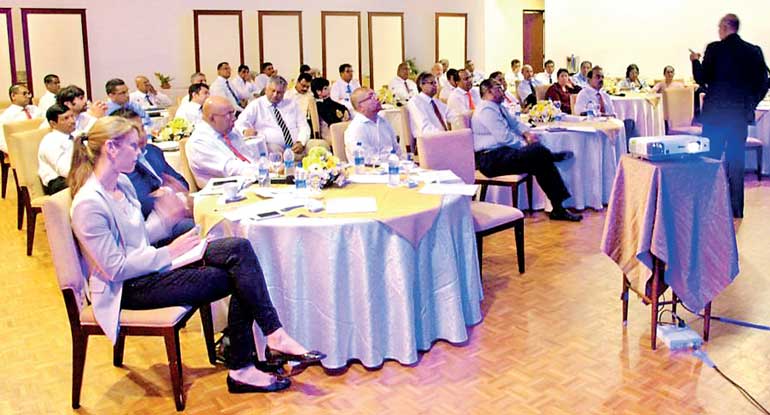 A focused and strategic symposium was conducted recently by Hayleys PLC for the non-executive directors of the Hayleys Group of Companies.

The symposium titled 'How to be an Effective Non-Executive Director' was specially designed and formulated to enhance the effectiveness and the value addition capabilities of all non-executive directors. 40 delegates participated at the symposium which was held at the BMICH. The session was conducted by renowned speaker D.K. Madadhad Mohan. The event was organised under the guidance and direction of the Hayleys Co-Chairman Dhammika Perera.

Chairman and Chief Executive Mohan Pandithage also directly supported this endeavour, which is aimed at enhancing and further adding to the highest standards in leadership and professional excellence of the top management of Hayleys.