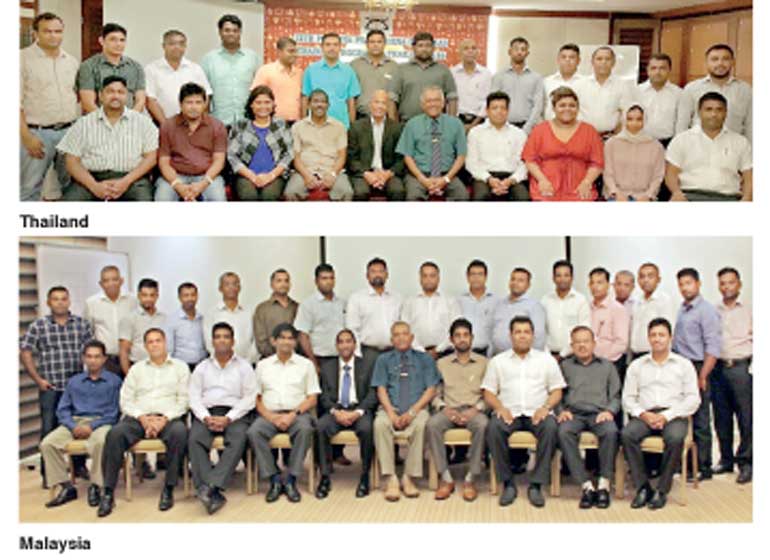 The year 2016 has been a significant year for Praguna Management Consultants Ltd, one of the leading supply chain compliance companies in South Asia, as it completed two overseas training programs featuring 68 participants.

One of these was held in February 2016 at Silka May Residencies Hotel in Kuala Lumpur, Malaysia while the other was staged in November 2016 at the Ambassador Hotel Sukunvit, Southeast Asia's most preferred location in Thailand

In February 2016, JV Partner Dr. Edwin Varo (PhD and MBA TQM), an International Consultant in Business Information attached to Perpetual Knowledge Development Sdn in Malaysia, conducted a workshop on a VUCA ( Volatile, Uncertain ,Complex, Ambiguous ) Business Environment themed 'You can't be in business tomorrow with yesterday's mindset' while the event in November saw Robert Vanderwall, an 'inspirationist' from JV Partner SAGE8 Australia, impart his knowledge on 'Building Collaborative Value Chains ', which was a workshop for leaders. Both programs were highly acclaimed by their participants.

Overseas training was a concept of Managing Director/Consultant Praguna Management Sri Lanka, Dhammika Jayasuriya, who liaised with Prof. Sunny Tharrappan from the College for Leadership and Human Resource Development in Mangalore, India to facilitate Excellence in Effective Leadership and has conducted 12 programs during the last nine years covering India, Malaysia and recently Thailand for well over 440 participants from leading private sector organisations in the Construction, Apparel, Hotel, Food and Industrial sectors. Similar programs will be organised in the future focusing on new destinations in 2017.

Dhammika Jaysuriya, Managing Director Praguna Management, was a part of all tours. Travel arrangements were handled and coordinated by the Praguna team together with their travel agents VMS Travels.