The inaugural ceremony of a National Program to transform all State-sector buildings into renewable energy centres will be officially held under the patronage of Finance Minister Ravi Karunanayake at the Ministry of Finance on next Monday (9 January) at 10 am.

This program will be promoted island-wide under President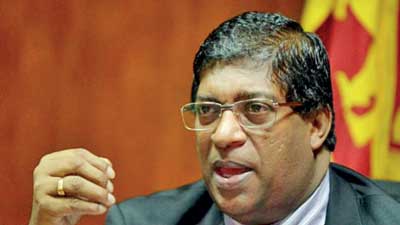 Maithripala Sirisena's 'Sustainable Development Initiative' and Prime Minister Ranil Wickremesinghe's 'Economic Policy Statement'.

Sri Lanka has also taken initiatives to find solutions to the global energy problem by making proposals through Budget 2017 towards the issue, while the entire world has drawn attention clean energy as a solution to this global problem.

The dearth of energy sources is a global issue today as supply of energy does not meet the increasing demand. Alternative energy sources are introduced amid the increasing demand for energy and the supply has failed to meet the demand. In the local context, the success of the development agenda of Sri Lanka will depend on the success of harvesting renewable energy.

The power generation of Sri Lanka is around 4000 MW. However the demand for energy will increase up to 5300 MW by 2020 due to the ongoing rapid development projects in the country. It will tentatively rise up to 7500 MW by 2025. Therefore, a challenge is ahead of the country today and preparing to face such a challenge is the responsibility of any farsighted Government.

In support of this program, the Government has planned to provide financial assistance to households where the monthly electricity bill exceeds Rs. 2000. Electricity consumers whose monthly bills exceed Rs. 2000 will be able to transform their current source of energy into a renewable energy basis under this project. The Government will provide a bank loan of Rs. 150, 000 per household for this purpose and the Government will bear 50% of interest for such loans on behalf of the borrowers. Rs. 1,500 million has been allocated by Budget 2017 for this project.

However, going by an old adage, "practice what you preach", it is a welcome sign that the Government has taken initiatives to implement the project through the State-sector.

Accordingly, the Government's aim is to implement renewable energy plants such as solar power plants at all State-sector buildings, thereby transforming State buildings into clean energy sourcing centres within the next two years. The initial funds allocated by Budget 2017 for this project is Rs. 350 million.