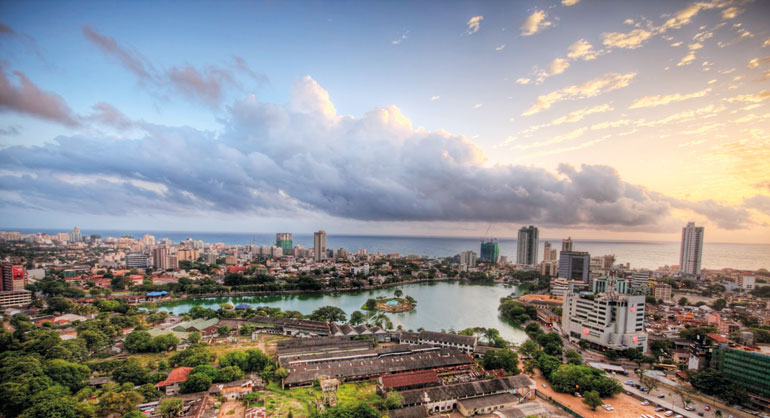 "Porters are called coolies; they have no barrows, which would simplify their labour; they carry incredible loads on their heads and people who are no doubt friendly and hospitable and charitable walk behind them ,concerned only that their luggage should not be stolen" – V.S. Naipaul on the Indian indifference to suffering

"How can one make any lasting comment on a place so valueless?" – Paul Theroux, a letter from Mekerere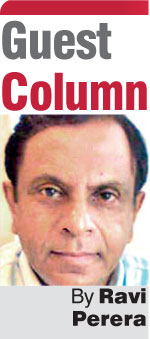 Our lives are a series of experiences, separate, distinct, but to the encountering individual; the sum

of his life, the definition of an existence. The experiences I describe here are not dramatic, nor unusual; perhaps they are even prosaic – ordinary encounters, casual conversations, day-to-day happenings that make up a day.
Tuk-Tuk Driver
I have known the Siriwardena family for a long time. In fact I was a friend of Siriwardena senior, a respected public servant of yesteryear. As a family friend I am on friendly terms with other family members including his son. Siriwardena junior is a middle-ranking officer at a private bank. He married Sita, a teacher at an 'international school,' a few years ago. They now have two young children.

With the children and their aging parents to look after, the couple decided to buy a vehicle. After looking at the various options available, they went for a small Japanese car. Since the total amount needed was not available, the young banker arranged a lease.

The Siriwardenas loved their car, taking great care to maintain it. Many times I have crossed them, going somewhere, happy and proud in their little car. Often it was Sita who drove, home early after school; taking the children or the parents on various errands. Her driving was cautious, in the manner of a person very conscious that the vehicle represented a good part of their net assets, and also with scrupulous adherence to the road rules drilled into her only recently.

One day I saw their car parked on the side of the road with a very distressed Sita standing beside it. There was a rickety old tuk-tuk parked nearby. Apparently Sita had been following the tuk-tuk when he had indicated with his signal lights that he was taking a left turn or perhaps park on a side. So Sita confidently drove on attempting to bypass him. But to her horror suddenly the tuk-tuk had taken a right turn. She had no time to manoeuvre and hit the taxi on a side. Luckily, Sita had been driving at a moderate speed and therefore was able to bring the car to halt quickly, avoiding further damage or serious injury to a person. The front of her car however was gone badly while the tuk-tuk was dented from a side.

The young driver of the tuk-tuk was archetypal of the breed; sinewy, languid, alert - unreliable eyes on a small immature face, thin tattooed hands with metal bangles, hairy, a heavy chain around his neck, kind of jerky walk; a man living on his wits, more hustler than taxi driver for sure.

Sensing an opportunity for a windfall, he was all injured victim; after all, it was his vehicle which was hit from a side by Sita (with a Police/legal system that simply cannot go beyond the appearance without risking a major upheaval), these are the kind of opportunities chaps like him live for.

Sita was in a situation for which she was ill-prepared, a murky domain of men living desperate uncertain lives, taking whatever comes their way. Those with a greater sense of the mayhem on our roads would not be guided by the signal lights from a tuk-tuk. If anything, all that a tuk-tuk signal would indicate is that the driver was now contemplating some action. It could be a turn to the right, left or even a sudden stop. Sita, a new driver, was enthusiastic about the rules and road manners and believed a signal to the left meant just that.


Development

About six weeks back, near my house, the Colombo Municipality began a big project. First, they put up large notice boards announcing the project – to rehabilitate the sewer and pumping systems in the city, funded by the Asian Development Bank, under the aegis of the Colombo Municipality and the Provincial Government's Ministry.

One board read "safety first"; a slogan, by its singularity, out of place and even facetious. Under the earlier dispensation the notice may well have claimed that the sewer project was inspired by a Rajapaksa idea. Now apparently such inspiration is not required, but the various ministries need to be acknowledged, although it is most likely that all they do in such projects, designed by foreign consultants and funded by international funds, is to award the work contracts.

The work started with half the road being cordoned off and dug up. Several security guards were posted around the work site. If the neighbours hoped for a quick end to the inconveniences caused, they were soon disillusioned. Every morning many trucks and machines turn up at the site with about 100 workers. With the equipment and manpower available one would have expected rapid progress. But to a layman's observations whatever is happening is moving at snail pace. Most of the workers seem to be just wandering about, chatting, getting about on their vehicles, casually observing the few workers who are actually doing some work.

For the six plus weeks spent, and the endless comings and goings, there is very little to show. Sometimes the frustrated neighbours gather in one of the homes to bemoan the disruption caused by the project to their lives and neighbourhood. One of them is a retired engineer who has experience working in several countries. He takes a keen interest in the progress of the project, observing the work, talking to the workers and so on.

According to the observations of the retired engineer, the workers do only about two to three hours of work a day, although their logs show a full day's work plus all the overtime claimable. There is no noticeable discipline or supervision, nor any targets for the day. Those who are supposed to give the lead and supervise the work had no stature whatsoever, indifferent and lacking in skills themselves and largely ignored by their teams. He also observed that most of the workers had no special skills and were only casual labour. The way it is going, the closure of half the road, open drains and the dust and the noise will be a feature of the neighbourhood for a good 12 months at least.

When it rains, water collects in the newly dug up drains. One day I observed two workers spraying the stagnant water with a mosquito repellent. One of them had a cylinder with the repellent strapped on his shoulder. The other worker was pointing the drains to him. It was a mystery as to why the one worker could not perform both functions.

Most analysts describe us as a developing nation.


First class citizens

Regularly I meet up with some "senior" friends at a nearby park for a late afternoon walk and a chat. It is the latter, more than the prospect of a vigorous walk, that attracts them there, I suspect. They are from different walks of life and have held senior positions in their respective careers. Being men of experience, opinions expressed by the "walkers" on men and matters are often relevant and not without a certain insightfulness every so often.

However, one cannot escape the human condition; we are all men of a time and a place. There is a distinct Sri Lankan quality to the mind that perceives and interprets the experience. Ideas are more often than not reduced to the person of the messenger; where is he from, whose who is he, which secondary school did he attend? That information, even if only approximate, satisfies; the idea is then accommodated, classified non-threatening, becomes comprehensible. Family connections are described in a certain way, heavily, with a distinct meaning, with conclusiveness. A young man aspires for a career in politics. "He is the son of so and so, the former minister" the hopeful politician becomes acceptable, a suitable leader, in his veins run the correct blood type.

It should not be taken that the senior "walkers" are hopelessly limited or narrow-minded. On the contrary, relative to the average person, they are well informed, men of the world. But the human condition limits, it is near impossible to overcome the place and the time. Events, concepts and perceptions are understood only in relation to the familiar; Matara is a long way off (100 miles), the LTTE was the most fearsome terrorist organisation in the world (in the 30-odd years of their terror activities the total casualties suffered by all parties are said to be about 100,000), Dudley Senanayake was goodness itself (four times Prime Minister), S.W.R.D. had a golden tongue and a champion of the home-grown (a most controversial legacy), J.R. Jayewardene was the local Machiavelli, incredibly astute.

For all the superlative qualities of its leaders and the exceptional nature of the country's various aspects as claimed, the country remains globally insignificant, painfully mediocre in performance and endlessly troubled. Nearly all the "walkers" have children who have chosen to live in Western countries. The parents visit them regularly, proud of their progress. "He is a senior manager at a multinational with five Americans reporting to him."

Invariably our conversations turn to the forlorn situation the country is in today. In a sense, no country is an island, everything that happens, whether it be politics, economics or even social are connected; compared and contrasted with other countries and societies. No longer are we judged according to the parameters of a particular society only. We are universal in every way.

How do the people in China produce, what do Germans eat, how much does an average Australian earn, what are the freedoms that an Englishman enjoys? These are questions that sooner or later, in one way or the other, catch up with us, figure in our calculations, become relevant. Each of us has a claim on the human heritage, the world is too intertwined, and the bell tolls for all of us.

In the process of comparing and contrasting, one day it was suggested that in this country we are short changed, poor quality policy makers keep us down while even our basic freedoms are taken to be concessions from the high. Perhaps, the enthusiasm for the successes of the more advanced societies rankled. One of the walkers declared portentously: "Whatever you guys say, in whichever country you go to you will be a second class citizen while in this country you are a first class citizen."

One of the walkers countered: "Would your son leave his second class status in America and return to Sri Lanka to become a first class citizen, a country ruled by first class politicians and bureaucrats?" The challenge needed no answer.

Here, perhaps we encounter yet another of our follies. Do we confuse the comfort of familiarity with quality of life? There is no one who will deny that in this country governance is embarrassingly weak, rule of law only a concept, services are poor, we have an indifferent bureaucracy, corruption is rampant while nepotism is habitual.

In our despair, to declare ourselves to be first class citizens is perhaps a useful palliative, even with the knowledge that it is an endless night and our enthusiasm eventually hopeless.