Thailand is ready to extend its assistance toward Sri Lanka to enable the island to further strengthen its existing process of tax collection, the Ambassador of Thailand to Sri Lanka, Nopporn Adchariyavanich, said.

The Ambassador pointed out that tax evaders should be clearly identified and properly guided in order to increase the tax revenue of the Government.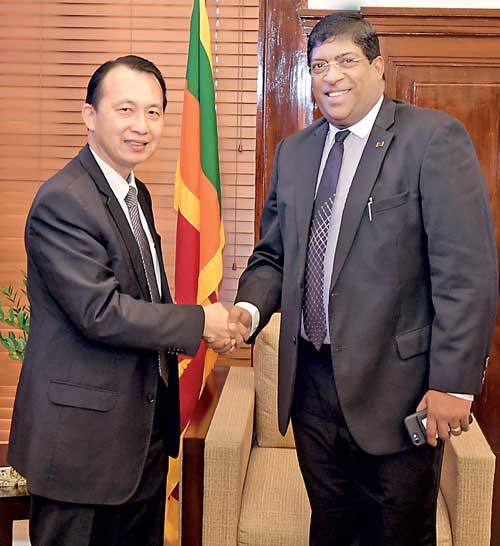 Thailand Ambassador Adchariyavanich reiterated that the further strengthening of the operations of the Inland Revenue Department and the Excise Department coming under the Ministry of Finance was an appropriate action.

The Ambassador of Thailand expressed these views when he met Finance Minister Ravi Karunanayake on 19 December before he leaves the island after the completion of his official tenure in Sri Lanka. The meeting between the two was held at the Ministry of Finance.

The Thai Ambassador told the Finance Minister that his country could give an opportunity for the senior officers attached to the Inland Revenue Department and the Excise Department to study tax collection procedures in Thailand.

The Thailand Ambassador thanked the Finance Minister for his cooperation during his official tenure in the country. He said that the bilateral ties between the two countries were further strengthened during his mission in Sri Lanka. Finance Minister Ravi Karunanayake said that the two countries, which have a strong Buddhist background, had shared close relations for years and such religious ties would be further strengthened in the future.