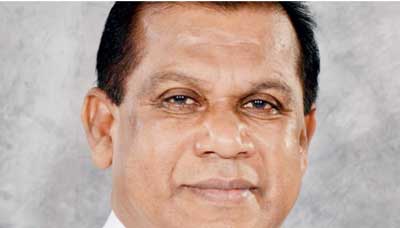 By Chamodi Gunawardana

Public Administration of the country is set to go through a restructuring next year in a bid to make public service more efficient and productive, Public Administration and Management Minister Ranjith Madduma Bandara said yesterday.

A productivity based promotion, new pension plan and amendments to the Establishment Code are on the cards, Bandara said.

"Currently, public employees get promoted based on years of service and their grade, where they ascend to one grade from the other over the years. That system has its disadvantages, because some dynamic employees in low grades will not get a chance to expand their careers. The new productivity based promotion system will help the efficient and productive employees to overcome this hurdle," the Minister said at a media briefing held at the Department of Information.

Accordingly, the Government plans to establish a productivity based promotion system with the intension of facilitating capable hard working employees, Bandara said.

A new pension scheme based on contribution will replace the existing system for all public sector recruits since January 2016, Minister said, adding that the 2017 budget has allocated Rs. 1 billion for this purpose.

"In the current pension plan, 8% of the employee's salary is contributed by the employee while the employer will contribute amounting to 12% of the employee's salary to the pension fund. We have not yet decided on our contribution under the new scheme. That will be decided after discussing with trade unions," he noted.

However, Bandara said nothing has been finalised yet. "The final decision regarding contributions from both sides will be taken after a Parliamentary debate. We cannot implement the new scheme immediately as we have to hold a debate on the issue in Parliament," he said.

The proposed Agrahara insurance scheme will be made available for all public sector employees to claim benefit without age limits from next year.

"We expect to introduce the Agrahara medical insurance system for employees of all ages. Its main purpose was to uplift the living standards of employees in state and provincial services as well as their families. Therefore we have taken steps to expedite all claims received by us as early as possible," he said.

Further, the Government also plans to introduce a new official housing scheme for government employees where each government employee will be given an apartment in government owned accommodation buildings. Construction of the buildings will start in five districts including Colombo, Gampaha and Monaragala in January next year. The value of each house will be less than Rs. 4 million and the cost will be decided excluding the land value, Bandara said.

Bandara also highlighted that the Government has not taken any decision to introduce flexible working hours for public and private sector employees as a solution to ease the heavy traffic in the capital.

He said that a change in working hours could create more issues for the public who need to access public servants to obtain their services.

However, the Megapolis and Western Development Ministry announced two weeks ago that a proposal for flexible working hours for government servants was being discussed with relevant authorities as a solution to traffic congestion in peak hours.
A committee to amend Establishment Code
The Government has appointed special committee to amend the Establishment Code, Public Administration and Management Minister Ranjith Madduma Bandara said yesterday.

Bandara said that the Establishment Code carries articles which are contradictory to the legal provisions adopted by the Right to Information (RTI) Act.

Bandara pointed out that, according to the RTI Act, all information required by any outsider should be provided. However, the Establishment Code carries clauses preventing public servants from revealing information to external parties.

Therefore, the Minister said, the appointed committee will look into the articles of each act to amend the Establishment Code as needed.