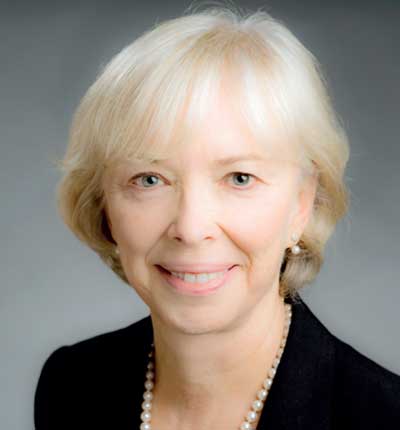 By Joy Thomas

There's never been a more exciting time than now to be leading the accounting profession in Canada. It's been just a few short years since our nation's accounting professionals agreed to unify three designations – Chartered Accountant, Certified Management Accountant and Certified General Accountant – under one banner, the Canadian Chartered Professional Accountant designation. Our vision for the Canadian CPA is as simple as it is compelling: to be the pre-eminent, globally respected business and accounting designation.

With more than 200,000 members in Canada and around the world, unification is already making a difference. CPA Canada now has the influence, recognition, resources and reach to deliver more to our members, students, other stakeholders and, of course, the public.

We'll certainly need our combined strength to meet the challenges ahead. Changing technologies, changing financial reporting models and a changing climate are just some of the issues our organisation has committed to helping our members address.

Advancing technology's threats and opportunities

As the pace of innovation increases and new technologies continue to spread, disruption of business models and processes require rapid adaptation. It's safe to say the accounting profession is at the start of a bona fide revolution in the work accountants perform and the value they offer.

A study by the Brookfield Institute for Innovation + Entrepreneurship found that, due to advances in technology, 42% of Canadian jobs are at risk of disappearing or changing in the next two decades. Computerisation has already displaced some jobs. Now, advances are allowing artificial intelligence and advanced robotics to assume more cognitive, non-routine work. Among those most at risk, financial auditors and accountants in Canada are predicted to have a 94% chance of being disrupted.

At CPA Canada, we're helping members build on their strong financial and management accounting capabilities with new thought leadership, resources and training. One initiative is a new audit data analytics committee comprised of audit practitioners, internal auditors, members of business, and academics. The committee monitors trends in auditor use of data analytics and how technology is changing the way we do business.

We're also exploring a new competency framework to address the skills CPAs will need five years from now, ensuring they stay ahead of the curve from certification through their career life cycle.

Climate change – adaptation and mitigation

The World Economic Forum says climate change is one of the biggest risks facing businesses, economies and societies around the world today, in terms of both likelihood and severity of potential impact. Many businesses are already feeling the physical effects of climate change on their operations, financial results and future prospects.

Finance teams have a big role to play in guarding the resilience and competitiveness of their organisations against extreme weather events, supply change disruptions, and resource shortages. Accounting professionals have opportunities to adapt their capabilities in areas such as risk management, business strategy and predictive modelling.

CPA Canada has embarked on a new initiative, jointly funded by the federal government department Natural Resources Canada, to deliver research and support for accountants working companies and other organisations as they adjust to the changing climate.

Evolving reporting frameworks

Frameworks for external reporting and assurance are evolving. An immediate challenge for the profession lies in simplifying financial reporting and increasing its relevance to investors and other users in the increasingly complex global economy. We're also hearing demands from investors, analysts and governments for better organisational reporting that gives a more complete view of an organisation's position, performance and long-term sustainability.

As new reporting frameworks have proliferated globally, businesses are uncertain about the best way to move forward. We're collecting views and perspectives from various stakeholders so that we can share best practices on key trends shaping the future of reporting.

Charting a course for success

In addition to these focus areas, CPA Canada is moving forward in a number of important fronts. For example:

nWe continue to press for tax reform in Canada to improve our country's international competitiveness, productivity and growth. An important part of our focus will be to continue to advocate for changes that enhance Canada's ability to combat domestic and international tax evasion. With a newly elected, majority government in place, now is the ideal time to press for a long-overdue tax system review.

nFinancial literacy is a significant national issue in Canada. Our accounting profession is helping ensure all Canadians can become better informed about how to save and invest for the future. We contribute to the federal government's national financial literacy initiative, and more than 11,000 of our members are trained to volunteer to conduct financial literacy sessions for people of all ages across the country. Our program is internationally recognised as a leader, winning a total of six prestigious Excellence in Financial Literacy awards over the past four years.

nWe also make it a priority to leverage our strengths to contribute positively to the profession internationally with a long-term view to enhancing economic prosperity. We do this by contributing our knowledge and expertise to international standard-setting forums, global accounting organisations and accounting bodies in developing economies.

These are just some of the ways our profession is playing a leadership role in helping people, businesses and other organisations to chart a course for success. I'm honoured to lead our profession forward as we manage the issues and seize the opportunities the future will bring.
(The writer is President and CEO, Chartered Professional Accountants of Canada).