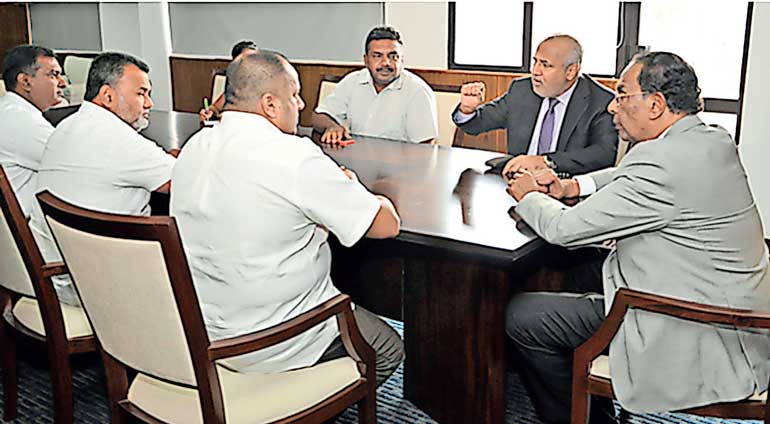 Sri Lanka Muslim Congress Leader Rauff Hakeem called on the Rehabilitation Minister to ensure that malpractices were ironed out in the process of beneficiary selection.

The Minister of City Planning and Water Supply, in a meeting with Minister of Prisons Reforms, Rehabilitation, Resettlement and Hindu Religious Affairs D.M. Swaminathan highlighted that due to both political and bureaucratic interference, irregularities in beneficiary selection has resulted in discrimination and marginalisation.

Discussing the grievances of Muslim civilians in the resettlement of Internally Displaced Persons (IDPs), Hakeem pointed out that there were malpractices stemming from political and bureaucratic interference in the selection of beneficiaries for resettlement, with several members of the same family receiving properties from different donors.

Beneficiaries were chosen based on a list submitted by Samurdhi officers, Hakeem stressed, saying that the process was "rampant political favouritism", thus causing "deliberate discrimination among the IDPs".

He requested the Minister of Rehabilitation to ensure that all IDPs were treated equally irrespective of their political affiliations, and to ensure political patronage was weeded out.

Minister Swaminathan gave his assurances that proper screening would be followed in the process to select beneficiaries. Stressing that he would not tolerate any discrimination in his Ministry, he said that that there were displaced Tamils, Muslims and Sinhalese who would receive the same service according to their need irrespective of their ethnicity or other factors.

Northern Provincial Councillor H.M.M. Rayees, North-Western Provincial Councillor S.H.M. Niyas, ex-Chettikulam Pradeshiya Sabha member N. Mahir and SLMC high command member M. Thameem were present at the meeting.