The Minister of Provincial Councils and Local Government Faiszer Musthapha directed the officers of the Colombo Municipal Council to hand over the Henry Pedris Stadium to Isipathana College, during a discussion held at the school.

The discussion was held under the patronage of Minister Musthapha and Isipathana College Principal Premasiri Epathe, with the school's teachers, Colombo Municipal Commissioner (CMC) V. K. Anura and officials from the municipal council and ministry also present.

Principal Epathe and the Old Boys' Association of that college had informed Prime Minister Ranil Wickremesinghe of the school's need for a stadium and he had directed Minister Musthapha to hand over the stadium to Isipathana. Isipathana's Principal said that it was a historical event for the school to receive a stadium.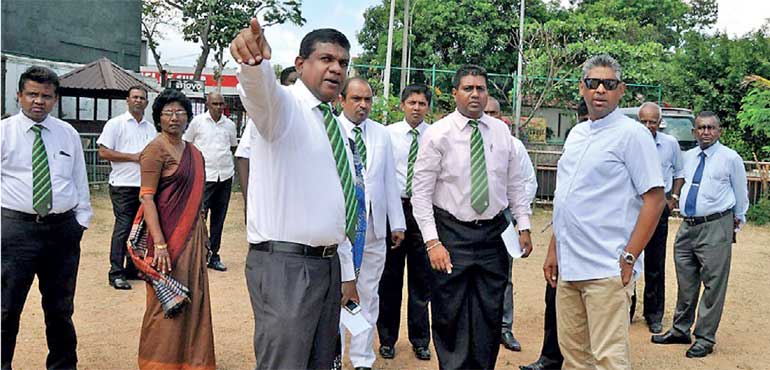 The administration, maintenance and development activities of the stadium, which were carried out by the CMC until now, will henceforth be continued by both the CMC and the school in accordance with an MoU that is to be signed between them.

CMC Treasurer K.D. Chithrapala said that a committee would be appointed comprised of members from the Prime Minister's Office, the Ministry of Provincial Councils and Local Government, the CMC and Isipathana to draft the MOU.

Principal Epathe said there were about 4,700 students at the school at present. Until now, the college had rented grounds in order to engage in their sports activities. Epathe says that about half of the Sri Lankan rugby team has been selected from Isipathana for a long time.

Isipathana won the Presidential Championship rugby tournament and the Milo Championship rugby tournament in 2016.

Epathe revealed the school had recently contributed three players to the Sri Lanka national under-19 cricket team. 2016's Most Popular Cricketer and Best Cricketer of the Year were also from Isipathana.