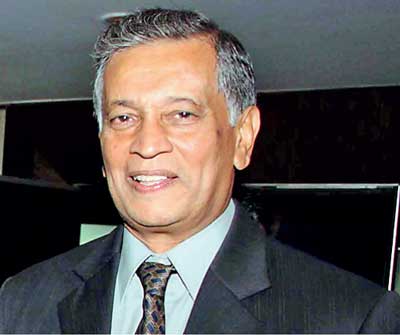 Veteran hotelier Renuka City Hotels Chairman Ravi Thambiayah has warned of the dangers of the abolition of the minimum room rate.

He said that despite significant growth in tourism arrivals the formal tourism sector, consisting of SLTDA-approved hotels, has seen little benefit in terms of higher occupancy or REVPAR.

Sri Lanka currently has approximately 28,000 rooms, of which over 60% fall in the informal segment consisting of supplementary establishments and unclassified hotel inventory.

"If these establishments are not brought into the official/formal tourism sector by government officials soon, traditional hotels will continue to be met with unfair competition and the Government will lose much needed foreign exchange and revenue attributable to them in the form of taxes," claimed Thambiayah.

He opined that Colombo has an abundance of such establishments which could severely affect the city's occupancy among the formal hotel sector in the not-too-distant future.

"This trend is also likely to result in the price war that was eminent prior to the establishment of the 'minimum room rate' in the city of Colombo, with 5 star properties charging as low as $ 40-$ 50. The enforced 'minimum room rate' in Colombo has served to prop up the Average Room Rate in Colombo, prevent undercutting among hotels and generate a healthy profit for the hotels in the city," he said.

"If this is abolished, hotels will not be in a position to provide service and product levels that are required with their star category at these low rate. This will result in Sri Lanka not being able to offer the correct product to the international traveler, who is now accustomed to a certain service level at each star category," pointed out the Renuka City Hotels Chief in his review in the company's 2015/16 Annual Report.

In addition, he said the retention of staff would become a problem. The total room inventory across the country has increased by 1,850 to reach 18,000 rooms in 2014; this is excluding "informal" establishments which have mushroomed across the island.

"This influx of new hotels has placed severe pressure on trained and competent staff in the hotel industry. Colombo city especially is facing a huge challenge as the service standards expected in the city from international travelers is of the highest level. If the service charges attributable to the staff fall due to the lower rates charged by hotels, retention and/or attraction of new staff back from the Middle East will become impossible," warned Thambiayah.

Another potential problem according to him would be shortages of food supplies to meet the demands of the hotel industry. Items such as seafood and other produce are already in short supply and prices of such items are incredibly volatile. It is recommended that appropriate investments are given to large-scale food wholesalers to generate a steady supply and a consistent price to the hotel industry.

Thambiayah also warned that foreign investment into the hotel accommodation sector and infrastructure sector only would not be adequate to see a benefit in terms of increases in foreign exchange reserves to the country.

"Foreign and private sector investment into commercial activity and industry have been lower than anticipated over the last year, with only few new businesses that are tourism drivers into the city of Colombo being established," claimed the Renuka City Hotels Chief.

New attractions and developments in the city, including the entry of integrated resorts, entertainment and recreational facilities as well as quality retail space need to be established fast to drive future demand. In addition, if Colombo is to be promoted as a MICE destination, which will lead to the utilisation of the increased supply of rooms, proper MICE facilities to accommodate large exhibitions and events should be established soon too.

The concerns expressed by Thambiayah came after he acknowledged that Sri Lanka was at an exciting juncture - it is on the brink of a strong reform agenda that can potentially make a transformational charge by paving a more inclusive and balanced growth path for the country.

For the tourism industry, building on the existing infrastructure base, establishing a structured investor framework and providing the required focus and investment into the promotion and development of the tourism sector will be the immediate needs.

Equally critical will be a clear positioning for 'Brand Sir Lanka', in order to differentiate the country from other Asian destinations, which will be the key for driving long-term sustainability. Sri Lanka's diverse tourism landscape - stunning beaches, hilly terrains and a rich cultural heritage - will continue to be a huge draw for tourists; however, Sri Lanka's tourism and hotel offering must remain competitive and there is a need to continuously market and position the country in an innovative manner, he added.

Despite challenges ahead, in FY2016, Renuka City Hotels recorded another year of remarkable performance with an 86% occupancy level and an impressive profitability of Rs. 390 million.