Asanga Abeyagoonasekera has been appointed as Director General of the Institute of National Security Studies Sri Lanka (INSSSL) under the Ministry of Defence.

The Institute of National Security Studies(INSSSL) is established to understand the security environment and to work with government to craft evidence based policy options and strategies for debate and discussion to ensure national security.

The new Sri Lankan Defence Think Tank will conduct a broad array of national security research for the Ministry of Defence. INSSSL will serve as a platform for government, private sector and civil society to collaborate debate and discuss issues affecting Sri Lanka's security and stability to synergise and draw from a spectrum of thinkers and planners.

The INSSSL Board of Governors includes President Maithripala Sirisena, President/Patron of INSSSL, Chairman of the Institute is the Secretary of Defence along with other members including Chief of Defense Staff and Commanders of the three Armed Forces.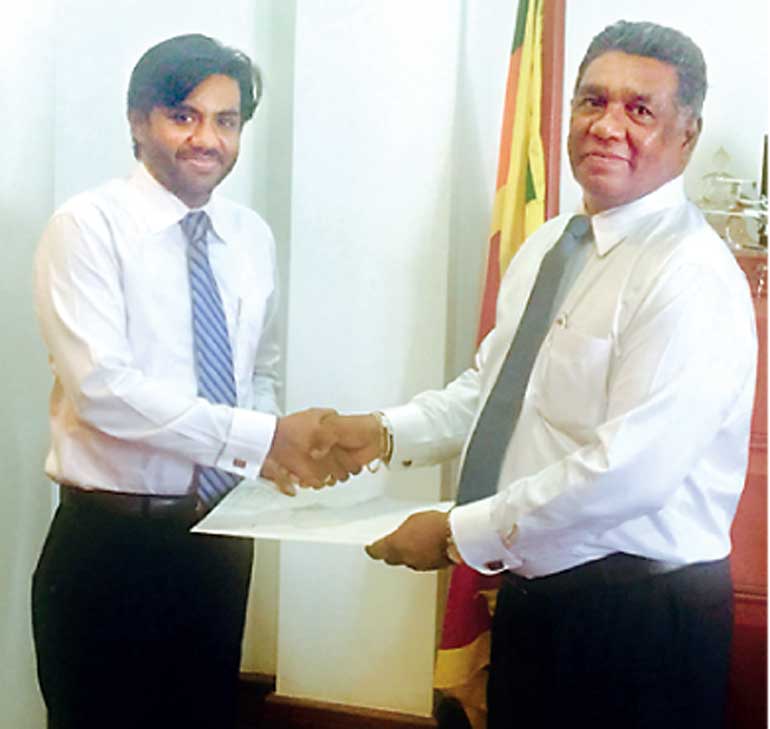 Asanga Abeyagoonasekera (left) receives the letter of appointment from the Defence Secretary