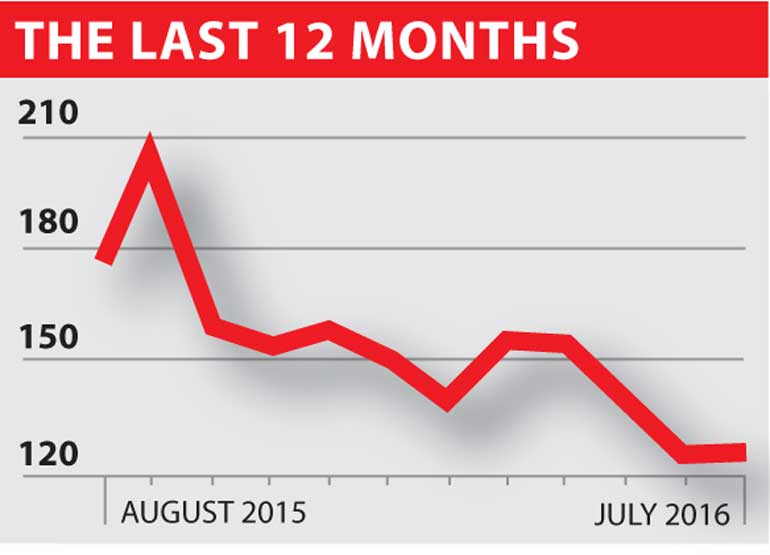 July's LMD-Nielsen Business Confidence Index (BCI) remains steady (at 126), against a backdrop of its 15-point plunge in the previous month, the latest edition of leading business magazine LMD reports.

However, the index still lies well below its 12-month average (153) and four points shy of its all-time average (130), the magazine notes."Concerns about the economy, political climate and VAT continue to rise, with businesses still uncertain of their short- to medium-term business prospects," it quotes Nielsen's Managing Director, as stating.

The exclusive monthly survey reveals that only 29% of respondents believe conditions will improve in the coming 12 months, while a majority (39%) foresees no changes and nearly a third of those polled expect the business environment to get worse.

Where the outlook for the corporate sector is concerned, LMD states that "bizfolk appear to be playing safe, when it comes to business prospects in the next year" with as many as 44 out of the 100 respondents surveyed by Nielsen expecting the status quo to be maintained, while 17% adopt a negative stance and just under four-in-10 predict higher sales volumes.

As for the investment climate, close to a quarter (an increase from last month's 17%) say that conditions will improve. But a 40% majority continue to be in the naysayers' camp, LMD reports.

As for future, LMD concludes: "It is unlikely that the index will make any noteworthy gains in the near term, and the corporate and investor communities may well breathe a sigh of relief if it continues to hover in a range that reflects stability – except, of course, that the present score is lower than the BCI's all-time average. That can't be good news, given that Sri Lanka is no longer grappling with a civil war."

Its publisher Media Services says that the August edition of LMD is now out in bookstores and supermarkets. For the full BCI report go to www.LMD.lk.