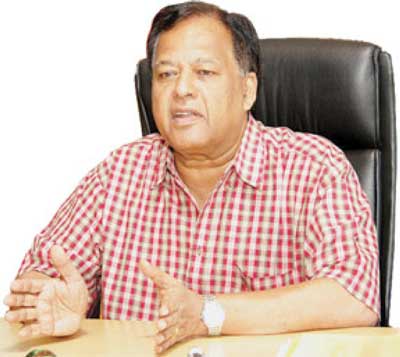 The Sri Lanka Freedom Party (SLFP) has said that it will fully support the proposed Value Added Tax (VAT) amendment bill which will be tabled in Parliament on Wednesday.

Speaking to the media in Kandy, Minister Sarath Amunugama said the government needs to find funding to implement the proposed development projects.

He said the government needs to pay off the past debt and as a temporary measure government income needs to be increased.

Minister Amunugama pointed out that in all of Asia; Sri Lanka is the country with the lowest taxes.

"We need to find money for development and social welfare. The government needs money to spend on free education, health, Samurdhi, and other areas," the Minister said.

Sri Lanka's Supreme Court last month issued an interim order to suspend the VAT increase from 11% to 15% imposed from 2 May 2016 until the relevant legislation is passed by the parliament.

Speaker Karu Jayasuriya will announce the Supreme Court's determination on the VAT bill to Parliament on Tuesday and the debate on the VAT Bill is scheduled for Wednesday and Thursday.