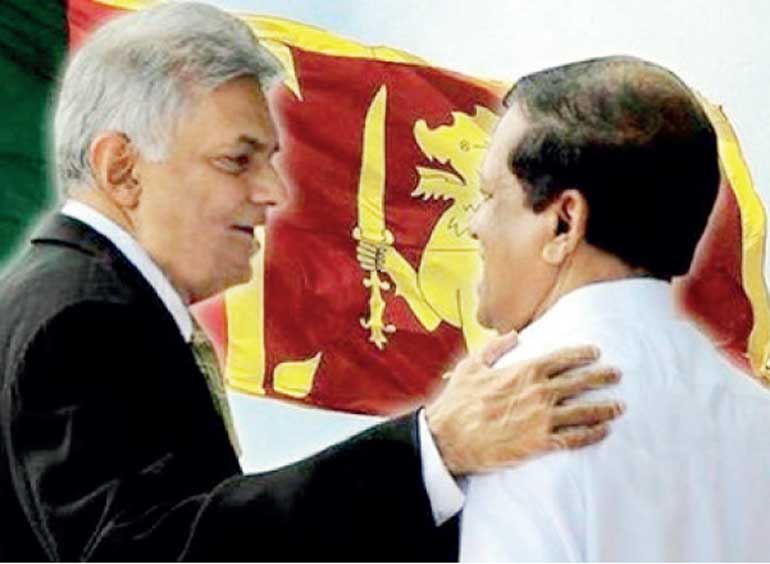 By Uditha Jayasinghe

The Cabinet has approved a proposal submitted by Prime Minister Ranil Wickremesinghe to draft a new Capital Gains tax regime with technical assistance from the International Monetary Fund (IMF).

The Cabinet paper notes that since the announcement by the Government of its intention to reintroduce a Capital Gains tax regime in March 2016, work has been undertaken to develop a system that "makes it consistent with current international good practice, with particular regard to similar regimes in the region." However, it is not yet clear whether the Government will make provisions to exempt stock market returns. A timeline for the new tax has also not been announced.

"During the last few decades there has been a massive increase in the private capital in the country. The increase in prices of land attributable to large infrastructure developments carried out through Government funds have enabled the land owners to make significant Capital Gains free of taxation. This resulted in the increase in the inequality of income distribution," the Cabinet paper presented by Wickremesinghe said.

This issue has been discussed extensively at the Cabinet Committee on Economic Management and the committee agrees with the reintroduction of the Capital Gains tax to rectify the situation. Capital Gains tax operated in Sri Lanka until 2002. Under that regime Capital Gains were made liable to income tax by the Inland Revenue Act No. 13 of 1959. The maximum rate of tax for Capital Gains was set at 45% until it was subsequently reduced to 25% in 1978, before it was abolished in 2002.

"The former Capital Gains tax system is outdated and no longer reflective of international good practice. In that context, simply reintroducing the former Capital Gains tax is not advisable."

Cabinet spokesman Dr. Rajitha Senaratne dubbed the new effort a "Robin Hood" style tax where the Government was attempting to take a progressive step towards reducing inequality within the country.

"Critics of the Government feel that only they can make progressive decisions, but the United National Party in this instance is trying to do the right thing. At the moment the emphasis is on indirect taxes, but for the system to be equitable, direct taxes have to be increased too," he told reporters.

Prime Minister Ranil Wickremesinghe last Thursday in his speech in Parliament during the debate on the no confidence motion against Finance Minister Ravi Karunanayake announced the reintroduction of the Capital Gains tax.

"We will impose the Capital Gain tax. Some of you who have earned will have to pay the tax. Companies will have to pay. It will be the first time the rich will have to pay taxes," the Premier said in Parliament.

Wickremesinghe earlier this year too warned of Capital Gains tax but following lobbying by the private sector, the Government dropped the idea. The Government has been criticized for failing to stick to policy consistently after Finance Minister Ravi Karunanayake told parliament there would be no new taxes after raising vehicle taxes this month.
Stock market hits near 7-week closing low; new tax hits sentiment
Reuters: Shares ended weaker for a second straight session on Wednesday, their lowest in about seven weeks, as concerns over rising interest rates and foreign fund outflows weighed on sentiment.

Investor sentiment also took a hit after the Government decided to reintroduce a Capital Gains Tax, dealers said.

Cabinet approved a proposal to reintroduce a Capital Gains Tax, according to an official document released on Wednesday that said the failure to tax appreciation of land tied to infrastructure projects is exacerbating income inequality.

"All are concerned about the Capital Gains Tax. It lacks clarity whether the Government will impose on equities as well," a stockbroker said, asking not to be named.

The benchmark Colombo stock index ended 0.27% lower at 6,500.64, its lowest close since 28 April.

Treasury bill yields rose between one to four basis points at a weekly auction on Wednesday despite the central bank leaving key policy rates steady for a third straight month on 20 May.

Stockbrokers said rising interest rates could be detrimental to risky assets if they jumped beyond 12%. The average prime lending rate edged up 24 basis points to 10.47% in the week ended 10 June.

Overseas funds offloaded a net Rs. 5.58 billion worth of equities so far this year, but they net bought Rs. 178 million worth of shares on Wednesday.

Turnover stood at Rs. 422.8 million ($2.92 million), well below this year's daily average of around Rs. 768.9 million.

Shares in conglomerate John Keells Holdings Plc fell 0.74%, while Cargills (Ceylon) plc lost 2.37%.