A top expert, Dr. VivekDehejia, Resident Senior Fellow in Political Economy at IDFC Institute in India and Associate Professor of Economics at Carleton University in Ottawa, Canada, will speak on 'Improving the Ease of Doing Business in a Federal Polity: A case study of Modi's India' on 16 June at 10:30 a.m. at the Institute of Policy Studies Auditorium, 100/20, Independence Avenue, Colombo 07.

The forum is organised by the IPS and the newly-set-up Agency for Development.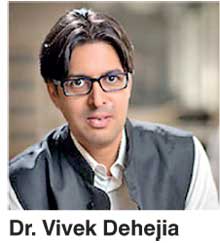 Dr. Dehejia holds a PhD in Economics (1995) from Columbia University in New York, where his thesis supervisors included the Nobel laureate Robert Mundell and the noted international trade economist JagdishBhagwati. Dr. Dehejia is also co-author of 'Indianomix: Making Sense of Modern India' (Random House India, 2012, republished in paperback 2015).

Improving the ease of doing business is a top priority of the Modi Government in India. Equally, the Indian Government is committed to the model of competitive/cooperative federalism, where states in the Indian Union may take policy initiatives to improve the doing business climate and which could lead to a "race to the top" as best practice is shared and where the states are the laboratories of economic reforms.

With the aim of providing valuable inputs to this policy framework, NITI Aayog in partnership with IDFC Institute, is conducting a first-of-its-kind ease of doing business survey covering all 29 states of the Indian Union and the seven Union Territories.

Dr. Dehejia's lecture will focus on this study, which is due to be launched later this year, and would be of great interest to other emerging economies, which have distinct regional differences and political structures.