Seylan Bank has appointed Ravi Dias as its Chairman with effect from 9 May 2016. He succeeds Nihal Jayamanne, who retires from his position as Chairman of the bank in compliance with Section 3(3)(i) of the Banking Act Directions No. 11 of 2007 on Corporate Governance (as amended)as he reaches the age of 70 years.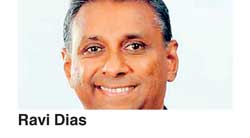 Jayamanne joined the Board of Seylan Bank in December 2008 as an Independent Director and later designated as Senior Independent Director before being appointed Chairman in January 2013. Nihal Jayamanne chaired the Board Governance & Compliance Committee and the Board Human Resources & Remuneration Committee of the Bank during his tenure.

The new Chairman, Ravi Dias is a veteran of the banking industry and was the Managing Director/Chief Executive Officer of Commercial Bank of Ceylon PLC prior to his retirement in July 2014. He is a Fellow of the Chartered Institute of Bankers, UK, Holds a Degree in Law (LLB) and is a Hubert H Humphrey Fellow. Dias serves on the boards of Carsons Cumberbatch PLC, Tokyo Cement (Lanka) PLC, Ceylon Tea Marketing Ltd, and South Asia Textile Industries Lanka Ltd and is the independent Chairman of Senkadagala Finance PLC. He is a committee member of Ceylon Chamber of Commerce and Chairs the Banking, Finance & Capital Markets steering committee, a sub-committee of the chamber. He had in the past served on the Boards of Commercial Development PLC, Commercial Insurance Brokers Ltd, Lanka Clear Limited, Lanka Financial Services Bureau Limited and a was a council member of the Employers Federation of Ceylon.

In another appointment, Coralie Pietersz has been designated Senior Director in compliance with Section 3(5)(ii) of the Banking Act Directions No. 11 of 2007 on Corporate Governance(as amended) with affect from 9th May 2016, pursuant to the appointment of incoming Chairman Ravi Dias.

Pietersz has been a member of the Board since September 2013.She chairs the Board Audit Committee of the Bank and is also a member of several other Board Committees. Coralie Pietersz counts over 20 years experience at senior levels in corporate finance, accounting, auditing and banking. She is the Finance Director of Finlays Colombo and also holds directorships in many of its subsidiaries and related companies. She is also a Council Member of the CASL.

Having recently completed its 28th anniversary, Seylan Bank is on an aggressive growth drive, expanding branches and garnering a greater mindshare across the country. The 'bank with a heart' has demonstrated true resilience despite various industry challenges over the years. Seylan Bank has ambitious plans for its future and the appointment of Dias comes at the right time, when the institution is in top gear to drive further growth and profitability.