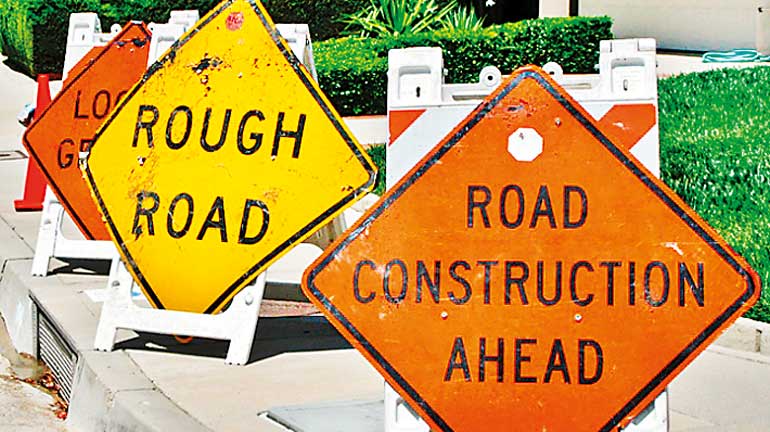 President Maithripala Sirisena yesterday appealed for patience and collective effort from people to realise and strengthen "Yahapalanaya" noting that for a prosperous future path the existing road with potholes must be borne with.

Speaking the language of a constructer, President said to rebuild a road with potholes, one has to start from and trek the same road whilst improvements are being made. This he said can be a possible explanation as to why people perceive that the Yahapalanaya Government appears to be doing the same thing as the previous Rajapaksa regime did. "People's high expectations and resultant criticism is fair because it is they who powered the unprecedented revolution towards good governance on 8 January 2015," Sirisena told a meeting of editors yesterday.

"Unlike other successful candidates who had years of preparation and rich resources, we had only a 42-day window of opportunity. But 49 political and civil organisations along with 6.2 million propelled the revolution to vote out a corrupt and oppressive regime. People were expecting a progressive government thereafter. However we have inherited a very dilapidated pathway and, the progress can be slow.."

"We need better understanding from the people of the present and future challenges. Towards building a more prosperous path, we have to take the current road with potholes and there can be difficulties in progressing our way initially. But the Prime Minister and I will pursue this strong good governance journey successfully," said President Sirisena adding however that a collective effort from all the people who propelled the revolution is required continuously.