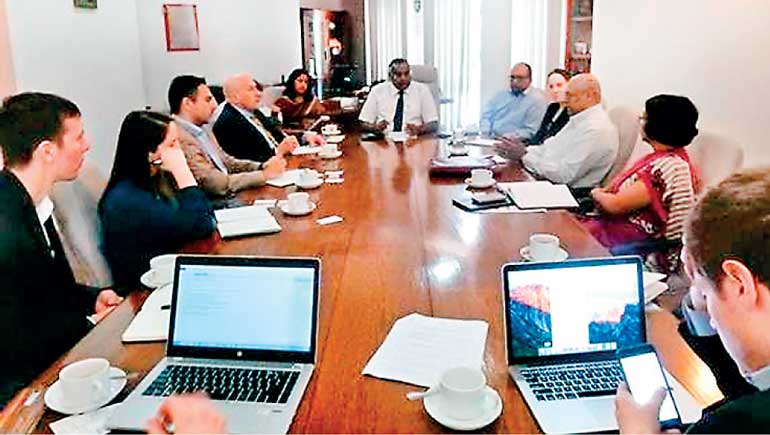 Discussions taking place between the Ceylon Chamber of Commerce and the MCC delegation
A delegation from the Millennium Challenge Corporation, a US Government agency, held discussions with the Ceylon Chamber of Commerce, during their recent visit to the country.

The delegation was met by the Chairman of the Ceylon Chamber of Commerce Samantha Ranatunga, Board Director Vish Govindasamy, CEO of the Chamber Dhara Wijayatilake and former CCC Chairman Suresh Shah.

The discussion between the visiting MCC delegation and the Chamber officials focused on the binding constraints to private sector investment and economic growth in Sri Lanka.

The delegation's Sri Lanka visit is a result of MCC's recent selection of Sri Lanka for developing a five-year 'Threshold Program'.

MCC's 'Threshold Programs' are smaller grants awarded to countries that come close to passing the eligibility criteria of the organisation and are firmly committed to improving the respective country's policy performance.

The meeting with the Ceylon Chamber of Commerce was held at the CEO's office of the Chamber.