Japanese technicians probe CEB transformer explosions, Canada proposes gas generation
German officials also expected in SL, special presidential committee finalises report
Japanese technicians have conducted tests on CEB transformers which exploded recently and have sent samples to Japan for further tests while the Canadian Government has proposed electricity generation using LNG.

Power and Energy Minister Ranjith Siyambalapitiya said that the Japanese technicians are from the company which supplied the transformers to the CEB. The Japanese company is expected to submit a report in a few days on what caused the transformers to explode.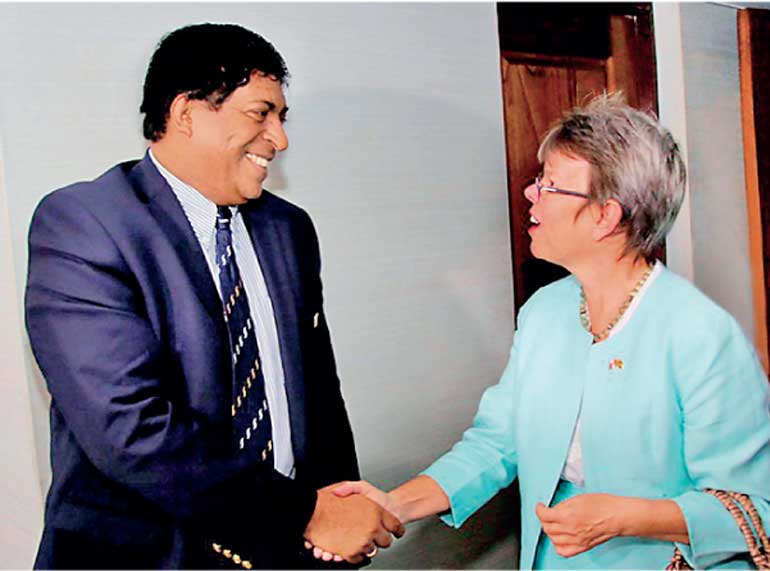 Finance Minister Ravi Karunanayake with Canadian High Commissioner Shelley Whiting


He also said that a German company involved in manufacturing one part of the transformers will also arrive in Sri Lanka to conduct tests. The Minister said that the transformers which exploded over the past few days have now been replaced and operations are back to normal.

He also informed that the Norochcholai coal power plant is also operating at full capacity and the electricity demand of the country is being met.

Meanwhile a committee appointed to look into the power crisis which affected the entire country recently, is in the process of finalising its report. Siyambalapitiya said that he will brief Parliament on the findings of the committee and other related matters on Wednesday, reported Colombo Gazette.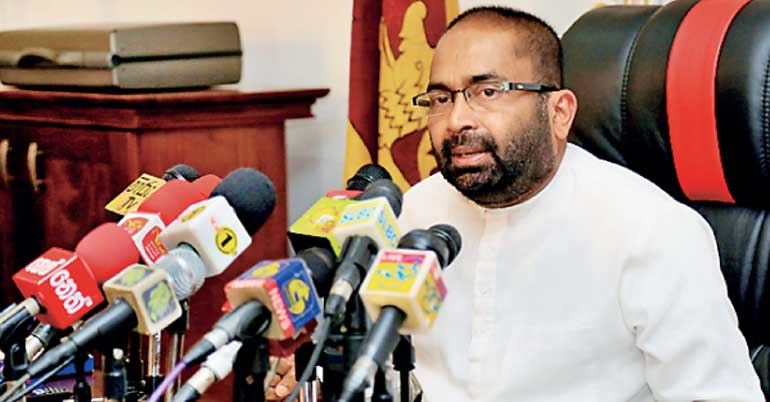 Power and Energy Minister Ranjith Siyambalapitiya


Meanwhile the Canadian government proposed the initiation of an electricity generation project in Sri Lanka using LNG.

This proposal has been made by the Canadian High Commissioner to Sri Lanka Shelley Whiting at the meeting with the Finance Minister Ravi Karunanayake in the Parliament complex a few days ago. She further said that Canadian government can provide the technical assistance and other facilities required for this project.

Whiting further said that Sri Lanka has won the international concerns and therefore, in the future, assistance can be extended for the development projects of the country.

Further discussions were held regarding the establishment of a branch of the Canadian Calgary University in Sri Lanka. Prof. Janaka Ruwanpura of the Calgary University also participated in this discussion.