Top official says Govt. departments working to deliver rough cut of ambitious plan
Govt. not yet decided on monorail, busy gathering data, hub to be created by adding second runway to BIA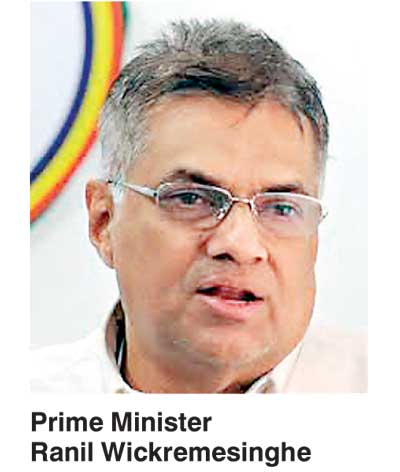 By Uditha Jayasinghe

The first draft of the Megapolis project will be fine-tuned this week before being presented to Prime Minister Ranil Wickremesinghe ahead of Parliament wrapping up its duties for 2015, according to a top official.

Western Regional Megapolis Project Chairman Ajitha de Costa told Daily FT that efforts are underway to complete comprehensive studies and data gathering on the regions included in the Megapolis framework so they can be worked into the first draft of the plan.

"We are hoping to finalise the plan and give at least the first draft by 10 December to the Prime Minister. We want to see it through Parliament before the House shuts for Christmas and New Year. The first draft will be little more than a rough cut, then it will go to refining because Government officials will want to have a say and adjust it. But generally the zoning will remain the same."

Singaporean officials recently concluded a visit to Sri Lanka where they are attempting to update their 13-year-old plan of the Megapolis project submitted in 2002. Their input along with local academic data gathering will be included in the first draft. Several Government departments including the Urban Development Authority (UDA), Road Development Authority (RDA) and police are weighing in on the first draft as well as coming up with measures that can be implemented immediately. The current lane law regulations are also a result of the Megapolis office, de Costa noted proudly.

"It will also contain the translation of the vision into something solid and tangible. The vision is to make it the most liveable place in South Asia. We want to make it a smart city, a technologically savvy city; we want to do a quantum leap into the 22nd Century," he said.

The Megapolis office is also working with a German aviation professional to build a second runway at the Bandaranaike International Airport (BIA).

"To make everything work we need to be a hub. So to have an aviation hub with an international airport with just one runway is impossible. A second runway is a must because there is going to be a lot of activity and we need to connect it with the port, which is already more or less a hub. Then we are creating an IT City around Malabe and a Forest City in Kalutara. The Megapolis area is from Negombo to Kalutara to Avissawella and we are fortunate in having lots of trees so we want to incorporate those elements. We will also try to have a university in Kalutara."



However, the Government is yet to make a final decision on the monorail option offered at concessionary terms by Japan. An urban transportation solution put together by Japan's development cooperation agency JICA will likely be aligned with the Megapolis Project, de Costa added.