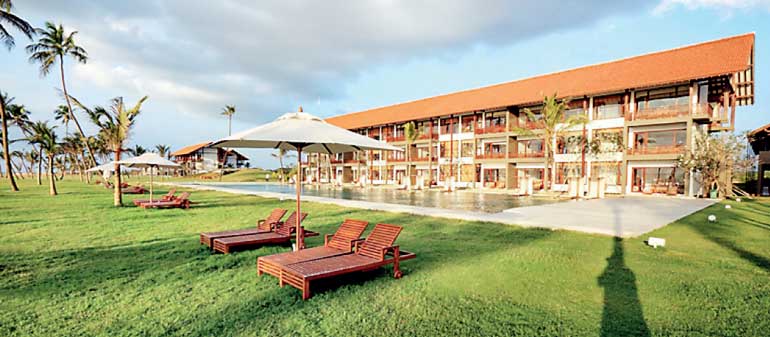 Anantaya Resorts & Spa, Chilaw – LAUGFS Leisure Ltd's luxurious island getaway in Chilaw's coast – is gearing up for the festive season with a line-up of exciting events and offers. The Christmas theme this year will be centred on 'the Snowman', and in keeping with Anantaya's focus on environmentally friendly practices, all seasonal decorations this year will be made of recyclable material.

Anantaya's seasonal celebrations will officially take off with an elaborate ceremony on Friday, 18 December when the resort's beautifully decorated Christmas tree will be lit up in the presence of guests and staff. This will be followed by a lavish dinner on Christmas Eve, where a sumptuous array of food will be on offer.

In addition to these delectable delights, guests will be beckoned to share the festive cheer by Santa himself, who will be on hand to entertain everyone. The resort's staff will also join the festivities by singing their rendition of cherished Christmas carols.

After the celebrations on 24 December, Anantaya Resorts & Spa will welcome Christmas morning with an extravagant champagne breakfast followed by a delicious Christmas feast. The day's celebrations will continue with more entertainment for the kids with special games organised at the hotel's north lawn from 5 p.m. onwards. An exotic plated dinner beside the picturesque river bordering the resort will be hosted in the evening to tantalise taste buds.

After the merriment of Christmas, the spirit of celebration will be continued on 31 December when it hosts a gala New Year Dinner Dance, complete with games, surprises and fireworks, to herald in the New Year. To complement the sense of fun and frolic, the night will also see an Anantaya Queen being crowned.

The seasonal celebrations will be brought to a close on New Year's Day, when all those at the hotel will welcome 2016 with a milk-boiling ceremony followed by an equally traditional Sri Lankan lunch.

Apart from the special events organised for the season, the hotel will operate a special Seasonal Cocktail Bar from 20 December to 1 January together with a Cookie Hut serving scrumptious Christmas goodies from 20 to 27 December.

Anantaya Resorts & Spa is a part of LAUGFS Leisure Ltd., a wholly owned subsidiary of LAUGFS Gas PLC. Nestled between the Indian Ocean and the Chilaw Lagoon, the resort is surrounded by crystal blue water and is home to several mangroves. It holds 87 spacious, star-class luxury rooms to choose from, ranging from superior rooms to suites; with each offering a breath-taking view of both the ocean and the lagoon.