Pathfinder Foundation Founder Milinda Moragoda has had discussions with Corinna Zarek, Senior Advisor for open Government at the Executive Office of the President of the United States, during her visit to Colombo.

Prof. Zarek works from the President's Office with US agencies to develop and implement open government initiatives, including work with the Global Open Government Partnership, and coordinates outreach with non-governmental stakeholders.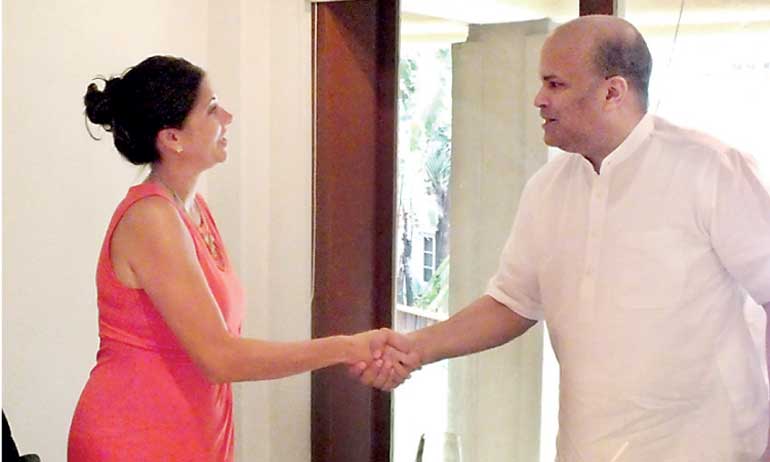 Milinda Moragoda with Corinna Zarek


Moragoda and Zarek discussed matters connected with the evolution of Sri Lanka's 'Right to Information' policy debate and the work of the Pathfinder Foundation in this regard. They particularly focused on how more grassroots awareness could be created over the benefits of right to information policy for Sri Lanka.

Zarek was accompanied by Press and Information Officer Joshua Ying Shen, Information Specialist Vindhya Mallasekara and Information Assistant P. Gobinath.

Pathfinder Foundation Chairman Bernard Goonetilleke and Deputy Chairman Dr. Indrajit Coomaraswamy were also present at the discussion.

Corinna Zarek, was accompanied by Joshua Ying Shen Press and Information officer, Vindhya Mallasekara, Information Specialist and P Gobinath Information Assistant