An unprecedented rally that aims to inspire unity among

Sri Lankans through development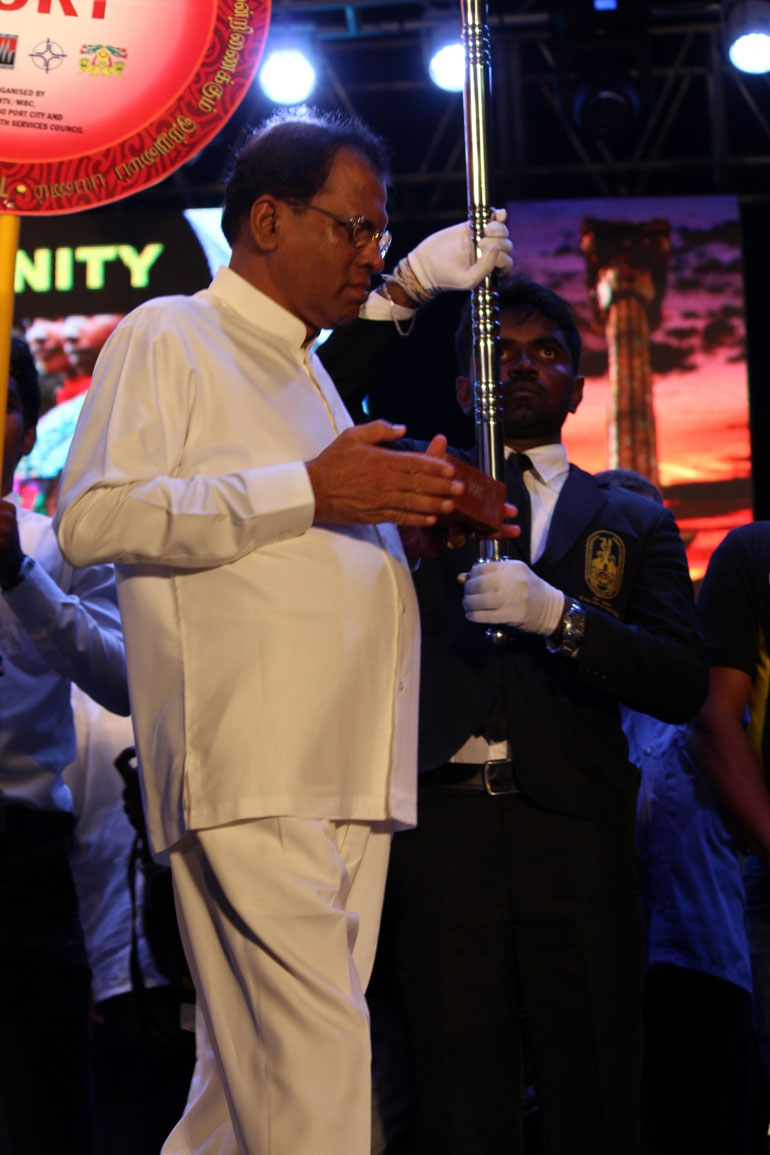 President Maithripala Sirisena on his way to place the final brick for the Ranbhumi Unity Monument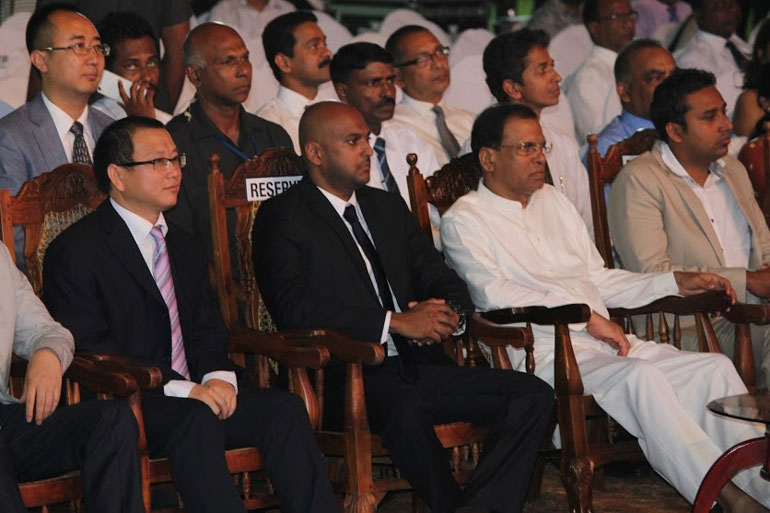 President Maithripala Sirisena with the main partners (from left): CHEC Port City Colombo Managing Director Jiang Houliang and The Capital Maharaja Organisation Group Director Chevaan Daniel of the Ranbhumi Rally for unity
The Ranbhumi Rally for Unity, spearheaded by MTV/MBC Networks and News First together with the National Youth Services Council and the Colombo Port City, concluded on a high note at the Galle Face Green, Colombo on 9 June. With a massive crowd that poured in from all across the districts, this finale event proved to be the pinnacle of unity building, successful achievement through development and a huge step towards a peaceful nation.


The highlight of each village visit saw the collection of bricks, which will ultimately be utilised to build 'The Ranbhumi Unity Monument', symbolising the coming together of the Sri Lankan people, despite their diversity. This monument will symbolise sentiments of the campaign and the desire of the people of Sri Lanka to be unified as one and seeking progressive development. Further, a special program was held at each town the rally visited, which commenced with the National Anthem followed by ceremonies of all major religions, traditional songs, dances and festivities symbolic to the respective region and the various races that make up our great nation.


Commenting on this movement, CHEC Colombo Port City Chief Sales and Marketing Officer Liang Thow Ming stated, "We are indeed humbled to be a part of this nationalistic movement that sought to bridge the gap in ethnic, religious and racial differences in Sri Lanka while promoting unity through development. The Ranbhumi Rally for unity was indeed a pledge for peace and harmonious co-existence. This was witnessed time and again in every city, town and village that we visited. It was indeed the aspiration of the people that motivated them to gather enthusiastically to participate in every proceeding during this unity rally. It was a great pleasure to interact with the local community all around the island."


The rally has been travelling across the country for over a month, with the aim of promoting the message of unity through development with the collection of bricks. It successfully visited over 1,500 villages in 34 cities across the island. Commencing on 8 May in Thalaimanar, it travelled to many key locations around the island, including Jaffna, Ampara, Polonnaruwa, Anuradhapura, Matale, Kandy and Galle.


Speaking on the active participation of this campaign, The Capital Maharaja Organisation Group Director Chevaan Daniel said, "It is with the participation of the people and the support extended by all the sponsors that resulted in the success of this event. The rally brought together families from different ethnic and racial backgrounds and was without a doubt a heart-warming and a truly unforgettable experience."


The Ranbhumi rally finale mirrored the sentiments shown by the Sri Lankan people in every village visited over the past month. The Sri Lankan people from all races, ethnicities, religions and castes has clearly expressed their desire for peace and harmonious co-existence and their aspirations for a better life through development.