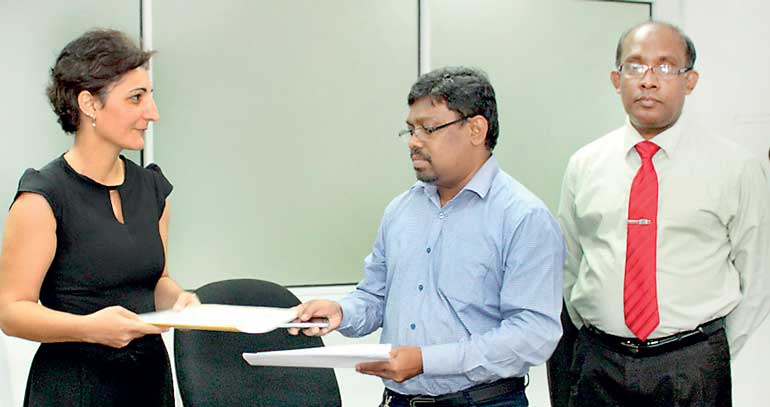 Co-Energi Ltd was appointed to revise the Code of Practice for Energy Efficient Buildings in Sri Lanka – 2008 by Sri Lanka Sustainable Energy Authority.

Buildings are emerging as the most significant users of energy in Sri Lanka and across the world. With its emphasis to develop service sector economy and rapid paced development, the energy use of buildings in Sri Lanka is expected to rapidly increase, adding strain to the electricity grid and economy. This will also contribute to significant increase of greenhouse gas emissions of the nation, challenging the emissions reduction targets likely to be agreed at the UN Climate Change summit in December 2015 in Paris.

Globally, building energy use is regulated by energy performance related provisions in the building codes, with most nations working aggressively towards net zero or nearly net zero buildings. Sri Lanka Sustainable Energy Authority launched the Code of Practice for Energy Efficient Buildings in Sri Lanka – 2008 for buildings having one or more of the features; four or more stories, floor area of 500 m2 or more, electrical power demand of 100 kVA or more and air-conditioning cooling capacity of 350kW (output) or more. The code covers building envelop, ventilation and air conditioning, lighting, electrical power and distribution and service water heating. At present, the code is implemented on a voluntary basis.

Sri Lanka Sustainable Energy Authority will launch the next version of the code late 2015. The new code is expected to be mandatory for buildings within its scope, bringing it in line with leading international energy codes incorporating both prescriptive and performance based compliance approaches. The new code is expected to revise the performance parameters of the present code, reflecting new technologies along with global and local industry practices. Sri Lanka Sustainable Energy Authority will also launch a new building rating system, allowing local buildings to obtain a green energy rating in line with the energy labelling schemes promoted by SLSEA.

The agreement was signed by M.M.R. Pathmasiri, Sri Lanka Sustainable Energy Authority's Malika Wimalasuriya and Co-Energi Ltd CEO Magda Aghababyan.

Co-Energi Ltd, a leading Sri Lankan engineering firm specialising in design, research and consulting on green buildings, HVAC and MEP solutions, has been appointed as consultants/developers to revise the code and develop the rating system. A member of US Green Building Council, Co-Energi works with leading organisations including MAS Holdings, Brandix, Hirdaramani, Dialog, Orion and Marriot. The company's portfolio includes green building consultancy, LEED certification and HVAC design, along with research into multiple aspects of cooling and ventilation systems, using state-of-the-art modelling and simulation tools.

The new code will play an important role to ensure Sri Lanka develop an energy efficient building stock, and move to a low-carbon economy.

Co-Energi, as a team, promoting energy conservation among Sri Lankan and regional businesses delighted in joining with a governmental body to work towards reducing the carbon emission, because it matters for the future generations.