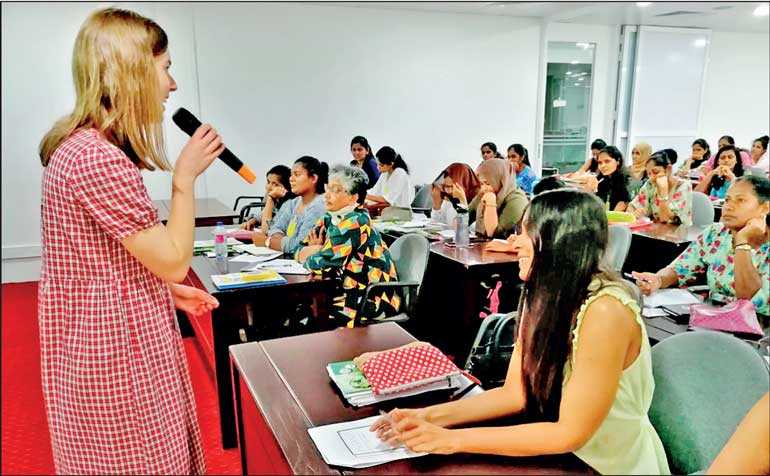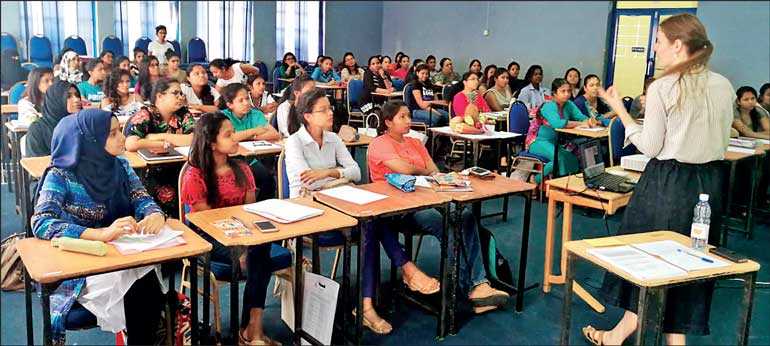 ---
The Singer Fashion Academy which has been in existence for over 60 years, epitomises the importance of offering students with the opportunity to realise their potential, showcase their talents and eventually, fulfil future aspirations. Being a subsidiary entity of Singer (Sri Lanka) PLC, the Singer Business School has been instrumental in heightening the level of talent and expertise of prospective fashion design students by making their programs available across 62 strategic locations island wide, making it even more convenient for students to pursue their preferred course.

Currently, there are 20+ course programs being offered at the school, comprising two diploma programs, eight certificate programs and 11 short courses. The Singer Business School made significant headway when they ventured into a new fashion design program with a degree pathway at an incredibly affordable cost. Past experience is not important and there is no age limit so as long as the entrant has the minimal O/L requirements, they can easily register and follow their preferred course.

Students with two credit passes for Maths and English at their O/L can initially enrol to the Certificate in the Fashion Design course which is a six-month program, making the Singer Business School the only institute to have this type of certificate course in place as of current in the country. Upon completion, they can then move forward to pursue the Diploma in the Fashion Design program for one year, followed by the Advanced Diploma in Fashion Design for another year. The great thing about these courses is that, students can still complete these individual stages and move on to pursue their dream job or entrepreneurship if they so wish.

Another attribute of this program is that the fashion design diploma program is offered at a competitive cost when compared to other similar courses in the same disciplines and with the school's focus on assisting students to forge a solid career path in the fashion industry, the program is enormously affordable with the convenience of paying via easy monthly instalments. The diploma is also designed in such a way that it incorporates a blend of academic and vocational knowhow. There is no compromise on the quality and level of teaching here, as students would receive the best of everything, from well-arranged guide books, individual attention to fully-equipped practical work areas as well as a well-regarded and experienced faculty.

Another milestone that the Singer Business School had succeeded in garnering was being named the first and only institute in Sri Lanka to receive course validation status from the Chartered Society of Designers (CSD) in the UK. This denotes that the following courses; Certificate in Fashion Design, Certificate in Scientific Dressmaking, Certificate in Machine Embroidery, Certificate in Saree Jacket, Diploma in Scientific Dressmaking and Diploma in Machine Embroidery are recognised globally and this is reflected through the CSD validation. Students who follow any of these courses will also receive a certificate from The Chartered Society of Designers (UK) apart from the certificate they will already be receiving from the Singer Fashion Academy.

The CSD validation allows students who pursue the designated courses to receive membership credentials from the Chartered Society of Designers (CSD) which is the internationally recognised professional body for designers. The CSD Student Membership opens a doorway for the student to gain a range of benefits such as networking opportunities, online portfolio exposure, credibility, a public profile listing, professional and entrepreneurial development as well as the opportunity to stay abreast of global news related to the industry.

Students at the Singer Business School will benefit from a wide array of practical exposure through skills development and practical dexterity which will help them prepare themselves for an exciting career in the fashion industry. Students are rest assured they receive the right knowhow as the syllabus is also specially developed by industry experts.

Sharing his insight with regards to the intake process, Singer Business School Head Koshitha Peramunugamage said, "The Singer Business School continues to offer prospective students who wish to pursue their own career path as entrepreneurs with an opportunity to gain creative and technical knowhow in the fashion industry and give them the ability and confidence to forge a fulfilling future. The institute's next intake is in September and between the period 1 to 30 September, we encourage students to come forth and avail of this opportunity and leverage on the factor of affordability."

For further information about enrolling at the Singer Business School, contact 0766177177.