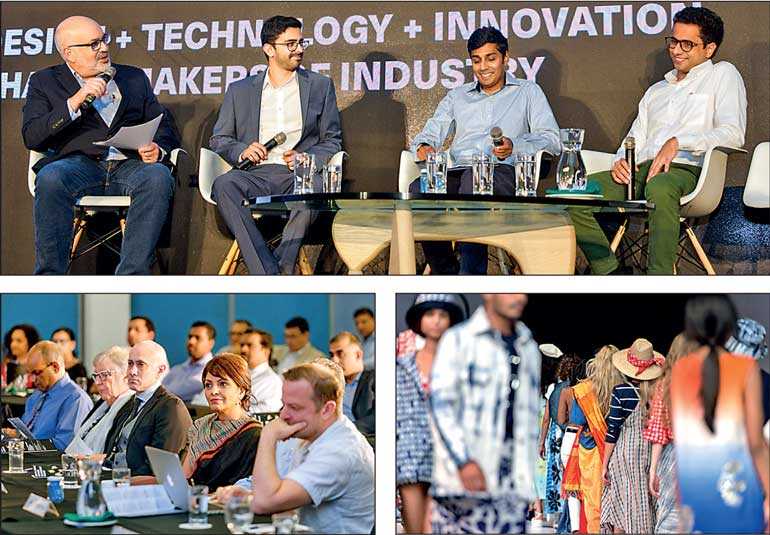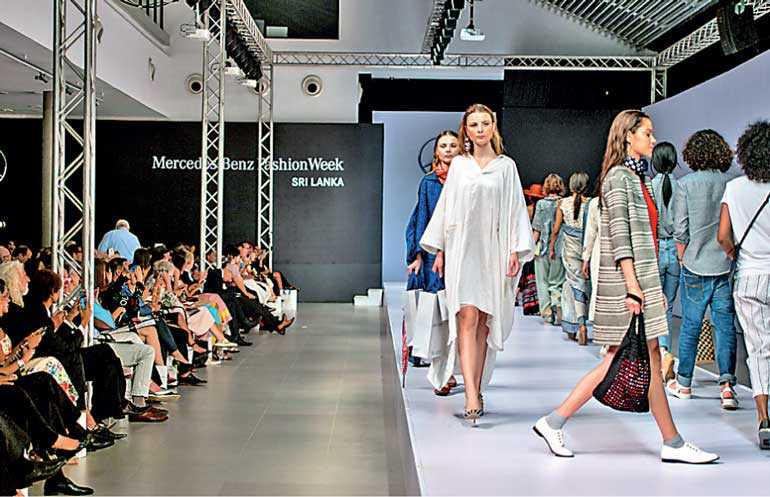 Opens up entry applications to its international runways
Organised by AOD in collaboration with Dimo, MBFW SL is one of South Asia's premier global fashion showcases, taking place annually in Sri Lanka. It unlocks powerful opportunities for regional fashion designers, wearable brands and apparel businesses by connecting them to new markets and platforms around the world. Applications to take part in the runways are now downloadable at www.mbfwsrilanka.com

Bringing a powerful fashion proposition out of South Asia, Mercedes-Benz Fashion Week Sri Lanka annually brings together the most interesting design talent, apparel industry innovation, and unusual mergers between craft, textile technology, and wearables from the region. By taking place in Colombo, Sri Lanka, it links back to the island's contemporary image as 'Innovation island'—South Asia's creative hub. It makes a strong case for the region, especially Sri Lanka, as the home to a unique new dialogue on fashion, which is culturally rich, sustainable, and innovation-geared.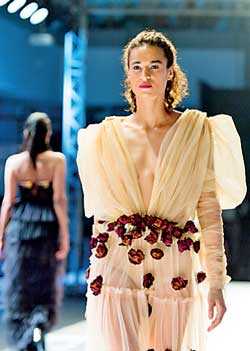 For the regional fashion community, it is a platform that potentiates their talent, expertise and work; for the Lankan apparel industry, it is an opportunity to demonstrate its transition from a manufacturing sector, to an innovation, design, and intellectual property-centred wearables leader in South Asia; to the rest of the world, it lends a unique lens into a new South Asian fashion movement. Mercedes-Benz Fashion Week Sri Lanka announced its 2019 edition dates 21-24 November, to be held at the Dimo 800 Mercedes-Benz Centre for Excellence in Colombo. With this, MBFW SL organisers at AOD have also just opened up the 2019 participant entry applications, inviting the South Asia fashion community to take part in the runways and knowledge exchanges.

The event annually attracts an audience representing a wide network of fashion industry professionals who are specifically interested in South Asia. This includes international designers, manufacturers, buyers and representatives from apparel and textile association, bloggers, PR agencies, fashion influencers, researchers and academics from Europe, North America and Asia brought in through partnerships with diplomatic missions and cultural authorities like the Netherlands embassy, the German Embassy and the British Council etc.

Three runways that capture distinctly different themes relevant to the evolution of South Asian fashion will be held during MBFW SL 2019. The emerging fashion runway featuring young graduate talent, new brands and fresh fashion entrepreneurs is probably the most eclectic out of the three; it gives a fantastic opportunity for upcoming designers and brands to make their name known in influential fashion circles, attracting new business and partnerships for their critical first three years in the industry. The SS19 runway show is a unique representation of how Sri Lanka Apparel is progressing as a future-forward industry that combines manufacturing prowess with material innovation, design and sustainability. 'Travel stories' is the third and final runway that embraces one of the most powerful fashion trends of our times, where experience-curious consumers combine their love for travel with their hunger for contemporary looks; this runway is dedicated to this movement with the understanding of how relevant this becomes to major tourist destinations in South Asia, like Sri Lanka. The applications for all three runways are now open for regional designers and those outside the region discovering inspiration in local crafts and material.

The series of talks and conferences at the fashion week includes the South Asian Apparel Leadership Forum, Sustainable Fashion Summit and the Contemporary Craft Forum. Some of the global thinking being shared at these sessions come from the world's premier authority for business intelligence, trend analytics and emerging consumer mind-sets—The Future Laboratory from the UK. The Dutch design thinking experts at 'Circo' will also be conducting a special session for the regional apparel industry at Mercedes-Benz Fashion Week Sri Lanka, tying in new views on circularity to the fashion industry's role in shaping our world. The London based emerging international designer platform 'Fashion Scout' will also be part of MBFW SL this year.

For more information, entry submissions and application guidance, contact Mercedes-Benz Fashion Week Sri Lanka organisers at AOD, 29, Lauries Road, Colombo 4, call 0115867772/3 or log on to www.mbfwsrilanka.com