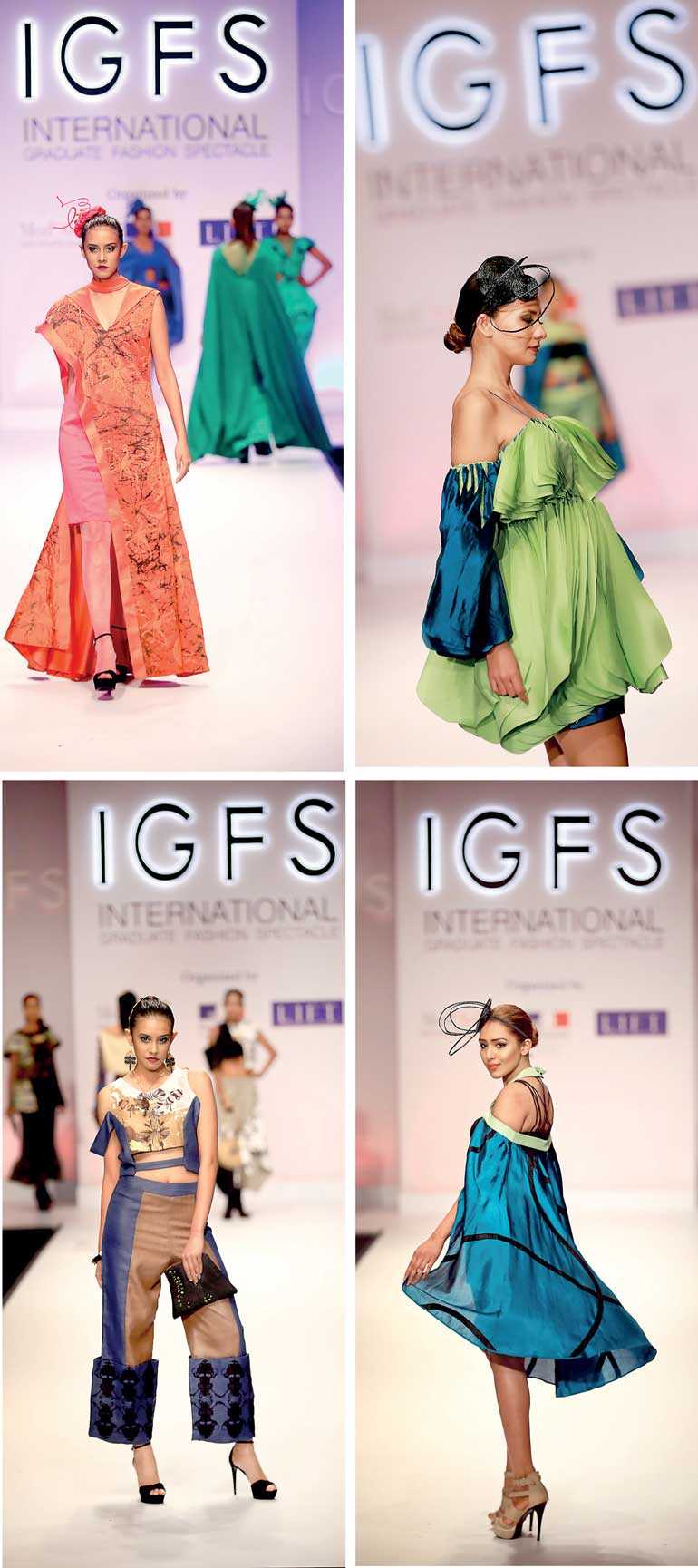 Program spans from 5-10 July
6-day program for selected designers
By Divya Thotawatte

International Graduate Fashion Spectacle (IGFS) 2018 organised by Mod'Art International and Lanka Institute of Fashion Technology (LIFT) is to be held in Sri Lanka connecting international fashion graduates from seven countries to showcase their best collections in a ramp show.

The event is going to be held for the second consecutive year from 5 to 10 July as an initiative for the young designers to launch their graduation collections internationally on one platform. It is done through a Sri Lankan and French partnership and there will be fashion students representing France, Hungary, Germany, Bangladesh, Pakistan, and India.

Mod'Art International Sri Lanka branch manager and LIFT Managing Director Niroshani Leanage said that the event was being held with the objective of connecting young designers of the world to come together and make partnerships. She also noted that out of 22 young designers who will display their creations at IGFS, nine would be local students graduating this year from LIFT.

"We intend to give the participants the whole experience of what the Sri Lankan fashion industry and the cultural exchange can give fashion designers as inspiration and how they can make use of the technology here. It's basically foreign designers meeting with local designers and getting to mould their future with these partnerships. This event is happening as part of the French Spring Festival which is the reason that the main fashion event, the ramp show, will take place on 10 July," she said.

This year's speciality is international cuisine, which will be available for the participants. Chefs from several countries including China, Japan, Turkey, Italy, France, India and Thailand as well as Sri Lanka will showcase their cuisine, so the event will be about international fashion and international cuisine.

For the selected designers the six-day program will consist of touring the city, participating in a fashion apparel talk show and a forum based on the future of fashion, exploring the country's culture, factory visits in Biyagama, meeting a French artist and a live view painting of wall art, experience of Sri Lankan food and showcasing at the gala fashion show.

Wijeya Newspapers is the Media Sponsor while Hilton is the Hospitality Partner, providing accommodation and venue.

Leanage said: "This year we have allocated special awards for three special categories from the main sponsors. There will be awards from the Embassy of France, the Hilton Colombo and another from Wijeya Newspapers representing the media. We've kept it open for how they would want to look at fashion. These are special awards that we have allocated for the partners to offer. With their own selection there will be a prejudging happening for this."

IGFS was founded by LIFT and Mod'Art International Sri Lanka and the project is partnered with the Embassy of France in Sri Lanka.