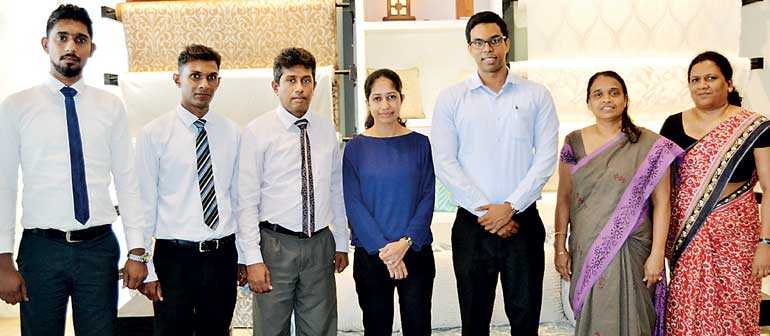 H.S. Fabric Collection Company Ltd. has been the pioneer in supply of fine quality interior fabrics in Sri Lanka since its establishment in 1991.

As the market leader, H.S. Fabric Collection has had a strong foothold in Sri Lanka; importing and distributing high quality upholstery fabrics for over 27 years. H.S. Fabric has also been a one-stop solution for the interior fabric needs of customers while maintaining large stocks that allow supplies to be readily available for their clients.

H.S. Fabric Collection provides products under four main categories; home furnishing fabric, curtain materials, office interior fabric and outdoor furnishing fabric.

The company's key focus is on quality and aims to service their customer base in the best way possible. With an island-wide network of four main braches situated in Dehiwala, Moratuwa, Nawala and Kandy the company resorts to an efficient enterprise resource planning solution which allows them to provide accurate and up to date stock information for their customers.

Recently H.S Fabrics signed with PBSS for Sage 200 Evolution ERP to handle their Finance and Inventory Systems. Sage 200 Evolution is built with a wide range of features and functionality, complemented by a number of add-on modules allowing the solution to be a scalable, flexible and a robust management tool for a growing business. Sage is the world number one business solutions company having over six million users worldwide and PBSS is the super platinum partner for sage products in Sri Lanka Maldives and other South Asian region.

PBSS has over 600 + customer base comprising of ERP Accounting HRM/Payroll and other solutions. PBSS has their own products such as construction and advanced job costing, school management, service manager, fleet management, RD and mobile sales etc. to cater vertical requirements in the industry.