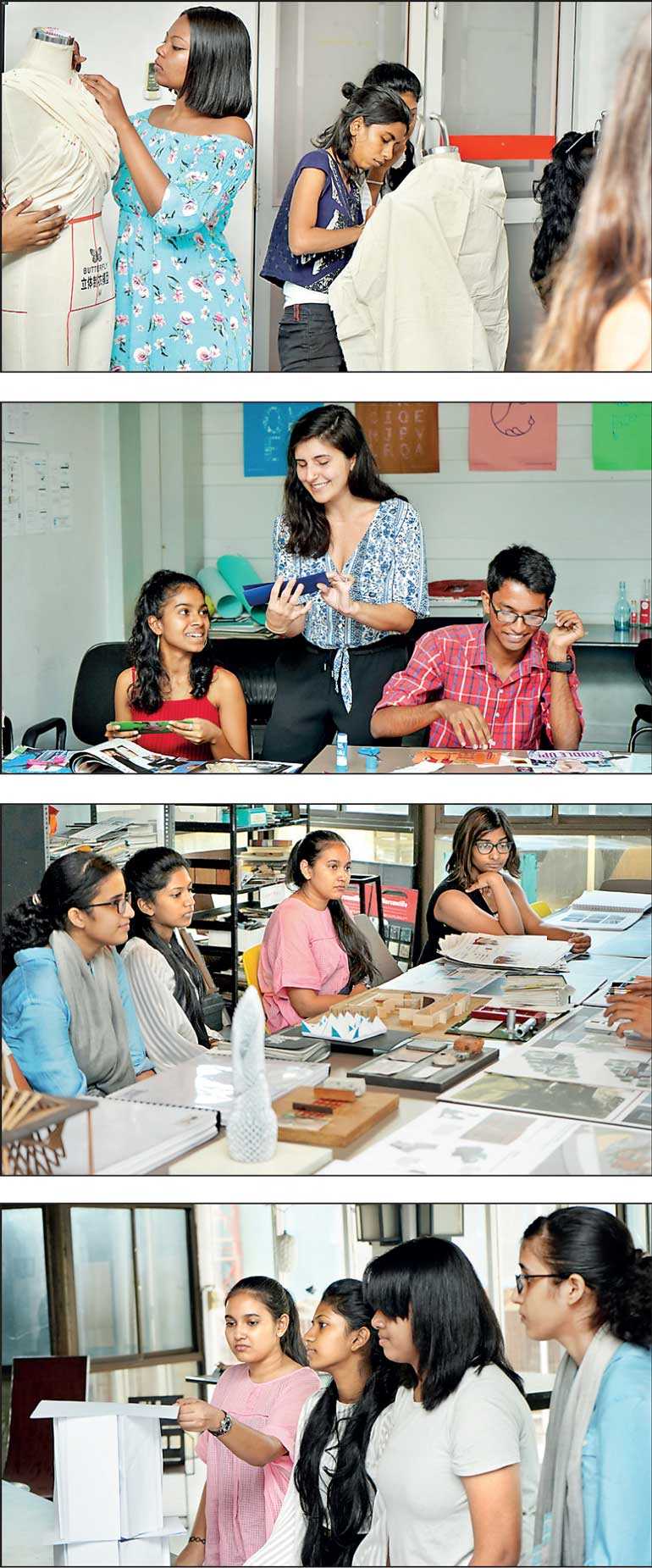 ---
AOD has announced a future-focus day that's all about the business of ingenuity and creative innovation. The one-day program and associated study experiences have been designed to help after AL and OL students, as well as beginner professionals and aspiring entrepreneurs to understand how creative thinkers make businesses by using ideas as currency. It is one of the most progressive viewpoints into the career landscape that'll dominate tomorrow. Entrance is free, with limited seats
Innovators who start billion-dollar businesses at the age of 16, geniuses whose creative spark earns them a lifetime worth of patents and young minds that get hired by mega brands to lead their design departments; these kinds of stories often penetrate our social news streams, making many people wonder what it takes to get there. Understanding the dynamics of these new tides is critical for any young student, school leaver or parent getting ready to choose a higher education pathway.

Especially for these groups, AOD—a pioneering catalyst of creative entrepreneurship and incorporating innovation into industries in Sri Lanka—has presented a new weekend experience that decodes the art of discovering success through one's own ingenuity. 'Design Futures' is a specialised focus day zooming in on what makes innovation so essential for industries today and what kind of creative thinkers that businesses love to work with. This means taking a better informed look at the most in-demand creative skills of the near future, and how these connect to study options available to school leavers.

To make this essential know-how available to its audience, Design Futures has been presented with an incredibly unique programme that mixes in shuttles tours to retail spaces that are active centres of creative commerce, design studios where participants can see professionals in action and interactive intros into design study pathways. With talks on topics based on where tech and creativity merge, and how the business world is beginning to bank on creative brains to spark up big change, it's a fantastic opportunity to find more information on tomorrow's most secure and financially rewarding creative careers.
Colombo's most inspiring centres of creative commerce
Allowing students to get a real-life experience of how creativity makes economic sense, Design Futures includes shuttle tours to Colombo's modern retail spaces like Urban Island and The Boutique at Horton Place, where the works of creative thinkers find commercial value. These tours demonstrate how brands and businesses are beginning to bank on is design more often than ever before, and how the high value that consumers place on creative, unusual and aesthetically pleasing products create the premise for the growing link between retail and design.
Decoding the art of succeeding through creativity
Encapsulating a gamut of absolutely essential topics, from creative entrepreneurship, the role of design in tech and how innovation becomes the solution for social issues of tomorrow, the studio sessions at Design Futures will be a fascinating series of interactive sessions. With dedicated workshops in Fashion Design, Fashion Marketing, Interior Design, Visual Communication Design and Animation Design, students will be able to explore how creativity plays a huge role in the business world.

The Fashion Design & Textile studio session will focus on how textile design comes to life with tech and how 3D software can be used in fashion design. The Visual Communication Design workshop gets inspiration from the past with Bauhaus Packaging Design, showing graphic design can be used in a variety of industries. Animation Design will delve into 3D object creation, lighting and rendering. The Fashion Marketing department will host a Branding workshop which will get the participant involved in a hands-on experience. Interior Design will deal with spaces of the future and how creativity can be used to make human experiences better.
The new power careers in design
Design is the junction where the aesthetic refinement of art meets the commercial savviness of business. But, what exactly are the professions in design? What kind of careers can creative people access in the business world? At Design Futures, AOD will lead a series of creative career guidance sessions to provide the most up-to-date knowledge on the creative careers available in Sri Lanka and overseas. These sessions will give invaluable on-one-guidance on what skills will be demanded for tomorrow careers.

AOD invites after A/Ls and O/Ls students and parents to register now for Design Futures, to be held on 25 and 26 January, 10 a.m. to 5 p.m. at AOD, 29 Lauries Road, Colombo 4. Registration and entrance is free. For more information reach 0115867772/3, info@aod.lk or www.aod.lk.