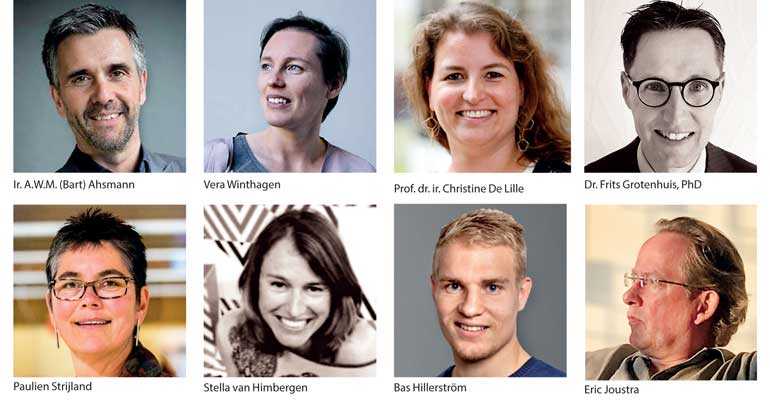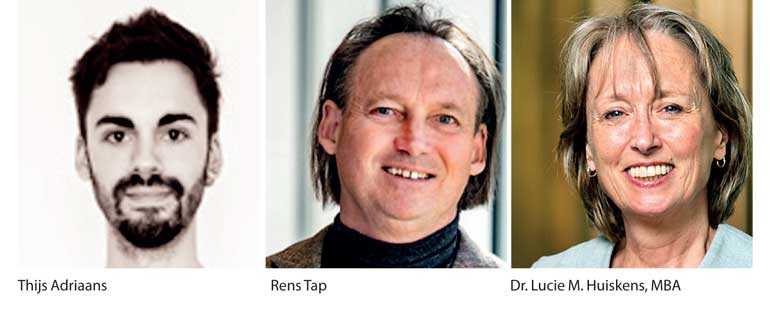 Globally-celebrated ingenuity of Dutch design will play a significant role in shaping Sri Lanka's new game-plan for a creative economy.

An international delegation of Dutch designers, innovators and creative industry experts, will be hosted in Colombo by the Netherlands Embassy, for Sri Lanka Design Festival's 2018 'innovation island' edition that focuses on drawing up a national strategy for creative industries.

This influential delegation will share their insights and expertise on building successful creative economies that generate wealth and new employment opportunities through a powerful series of talks, workshops and forums held during 9, 10 and 11 November at Trace Expert City Colombo

Sri Lanka Design Festival (SLDF) is due to unfold this weekend under the theme 'Innovation Island' with the participation of the local design community, South Asian influencers and a carefully selected delegation of innovators, creators and design entrepreneurs from around the globe.

One of the most intriguing aspects of the event this year, is its collaboration with the Dutch design world, coming through a tripartite partnership between SLDF, AOD and the Netherlands' embassy. This unique partnership is rooted in the historic connection between the Netherlands' and Sri Lanka, and brings the Dutch influence on Sri Lanka's creative heritage into a completely new, modern context.

This renewed connection between the two nations aims to derive fresh knowledge for Sri Lanka from the world renowned Dutch design philosophy that ties together cutting-edge innovation and sustainability with radical approaches to problem solving.

The Dutch-Sri Lanka design collaboration at Sri Lanka Design Festival this year is centered around a powerful delegation of design academics, innovators, strategists and policy makers from the Netherlands, who will help shape Sri Lanka's national policy for a creative economy.
Thinking design, innovation and circular: why Dutch expertise will be pushing thinking different to Lankan businesses
A number of delegates will focus on giving the Lankan business world essential know-how on transforming to an operation that can thrive in a creative economy. This means thinking completely different to traditional ideas of prioritising profit and quantities, and elevating to thinking circular, fluid and qualitatively. CIRCO sector coordinators Bas Hillerström and Stella van Himbergen will conduct a pressure cooker workshop and focused class for entrepreneurs, businesses and designers alike.

Meanwhile a powerful mix of Dutch business minds, designers, innovation strategists and consultants and business network builders will lend their best ideas on using creative capital to power up enterprise. Paulien Strijland—CEO and co-founder of Design4Good, Bart Ahsmann of CLICKNL—a Dutch creative industries' knowledge and innovation network, Christine de Lille—professor of innovation networks at Hague University of Applied Sciences and Vera Winthagen—strategic design consultant at Eindhoven municipality will be part of several talks and discussions, drawing from the collective know-how and experiences of Netherlands' use of design as a major contributor to its economy.
Creative industries policy making in Sri Lanka
One of the most resourceful minds that are part of the Dutch delegation at Sri Lanka Design Festival this year is Dr. Frits Grotenhuis—a Dutch expert in building strategic networks, joint research agendas, infrastructures and innovation platforms. Dr. Grotenhuis will focus on sharing his deep knowledge in organising national networks, building strategic agendas, and outlining public-private partnerships for future policy making in Sri Lanka. He has been involved in the top sector creative industries since 2004 as quartermaster, program manager and director of several regional and national initiatives. Dr. Grotenhuis' creative industries expertise extends beyond the Netherlands to reach a global context. In an international context, he gained experience with projects in the USA, Japan and the People's Republic of China concerning creative industries policy making. Frits is also associated to the European Creative Business Network, and is chair of the European Creative Industries Summit.

Some of the other key delegates coming through this Dutch-Sri Lanka design connection include Design4Good co-founder Eric Joustra, Stella van Himbergen—director and owner of Dutch Design in Development, Thijs Adriaans—filmmaker, photographer, researcher and storyteller, Rens Tap—business development manager of Modint, the Dutch Association of Clothing and Textiles Companies, as well as Lucie Huiskens—co-founder and program coordinator CLICKNL and NextFashion.
Cultures and systems that breed creativity
As the key activity of the Dutch-Sri Lanka design collaboration at SLDF, a knowledge exchange session will take place. It'll include topics like balancing sustainability and profits, how innovators, creative thinkers and designers can contribute to change, and the necessity of a national policy to converge ideas, efforts and transactions effectively. The outtakes of this knowledge exchange session will be used to model the active partnership between the state and the private sector underpinning Sri Lanka's creative economy.

This thoughtfully selected Dutch delegation brings some of the most intelligent and experienced minds from the frontlines of Netherlands' creative industries to Sri Lanka. What will be drawn out from these brilliant minds will be critical in the outlining of Sri Lanka's creative industries' policy this year—a move that will shape Sri Lanka's future to a significant extent.

For more information and to register for the forums, conferences and workshops, contact 0763427772, boxoffice@aod.lk or visit www.srilankadesignfestival.com.