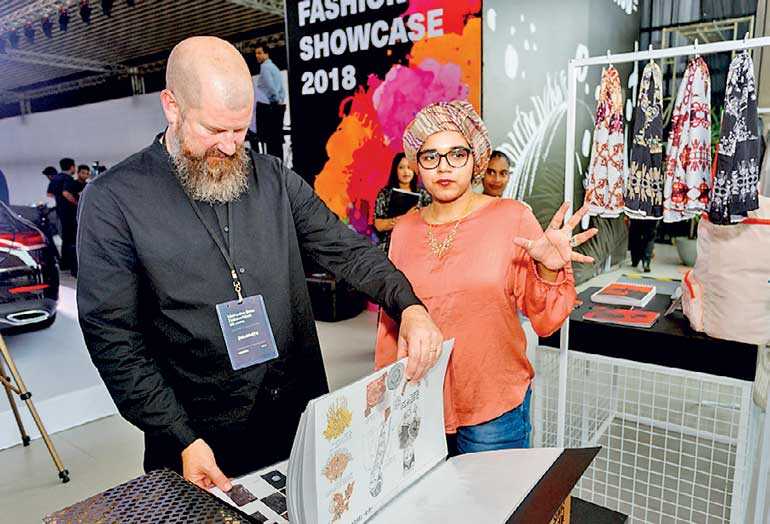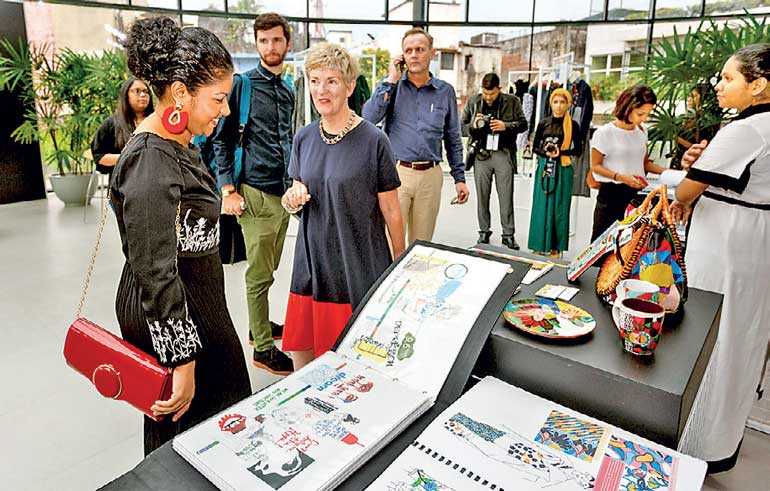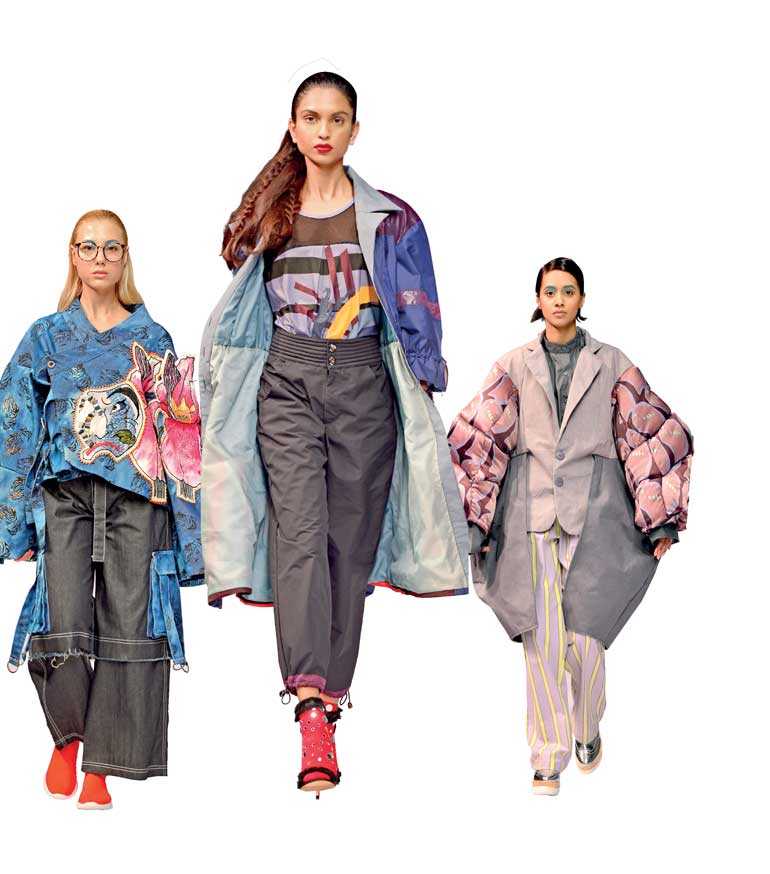 AOD's Graduate Fashion Showcase featured over 20 graduating fashion designers from the BA (Hons) Fashion Design & Textiles and BA (Hons) Fashion Design & Marketing degree classes of 2018, premiering a new group of industry-ready fashion professionals to fulfil roles in design, fashion curation, creative direction, fashion marketing and styling.

Held as part of Mercedes-Benz Fashion Week Sri Lanka, AOD Graduate Fashion Showcase 2018 connected emerging designers to industry and international employment networks. The event was attended by some of the leading names in Sri Lanka Apparel, such as Ashroff Omar—Chief Executive Officer of Brandix Lanka Ltd., Shirendra Lawrence—Managing Director of MAS Active and Nikhil Hirdaramani—Director of Sustainability at Hirdaramani as well as industry professionals from Star Garments and Coats Thread.

From the international fashion world, Adrien Yakimov Roberts—Director of Education at Accademia di Costume & Moda, Jane Rapley—Prof. Emerita of Central Saint Martins UK, and they also made it a point to visit AOD's Graduate Fashion Showcase 2018, along with The Future Laboratory UK, GT Nexus USA, Neonyt Germany, C&A USA, Northern Clothing and Textile Network Europe, Hagger Clothing USA, Studio Tjeerd Veenhoven from Netherland, Upasana from India and Denmark's top designer Henrik Vibskov.

This fascinating event is held each year, as the graduating showcase of AOD's fashion designers under two of its international degree programmes. The event, with its impressive breadth of graduate talent, textile tech and fashion innovation showcased, becomes Sri Lanka's largest showcase of emerging designers, with an exhibition curated by AOD's international faculty, and a fashion show produced by a group of runway professionals from Italy, including producers, models and choreographers.

While the three-day exhibition presented the designers' work with a deeper insight into their research, and process, the runway presented the work in their living form. The runway show was live-streamed worldwide, reaching audiences across the globe and allowing anyone and everyone interested to join the show live as the runway happens.

The work featured at the AOD Graduate Fashion Showcase spanned across a variety of themes from culture, fantasy, deconstruction, sustainability and gender as well as more material dispositions such as finishing technologies, textile innovation and colour. A remarkable aspect of these graduate collections were the industry-designer collaborations that portrayed how the local apparel industry and value chain are beginning to work closely with design talent, to present cutting-edge wearable innovations from Sri Lanka.

Graduating designers have collaborated with companies like MAS Linea Aqua, Coats Thread, Dynawash, Anim8, and the Bobbin Group presenting collections that use industry technologies, breakthrough materials, state-of-the-art printing and finishing methods. These collaborations outline how Sri Lanka's fashion industry ecosystem is spearheading a fresh innovation movement with progressive design driven entities like AOD at its centre.

The fashion industry leaders and business professionals commented on this perfect portrayal of the unusual design education methods employed by AOD where young designers are directly exposed to the business of fashion, pointing it out as 'AOD designers' signature industry relevance'.

For the graduates, the Graduate Fashion Showcase is part of AOD's powerful employment infrastructures in place and allowing its students to meet potential employers from around the world as well as Sri Lanka's apparel business. It also helps them form useful networks with other designers and gain valuable exposure as they step into the professional world.

Both the runway and the exhibition had a carefully selected audience of local and international fashion and apparel industry heavyweights and brands looking to recruit the fresh graduate talent. This opened up a world of opportunities for AOD's Fashion Graduates, allowing them to interact directly with potential employers.

To find out how to hire a designer or collaborate with AOD graduates or for more information on AOD's BA (Hons) fashion and textile design and fashion design and marketing degree programmes, employment opportunities and the 2019 intake, visit REVEAL Graduate Design Exhibition on 9, 10, 11 November at Trace Expert City from 10 a.m. to 6 p.m. or contact AOD on 0115867772/3 or www.aod.lk.