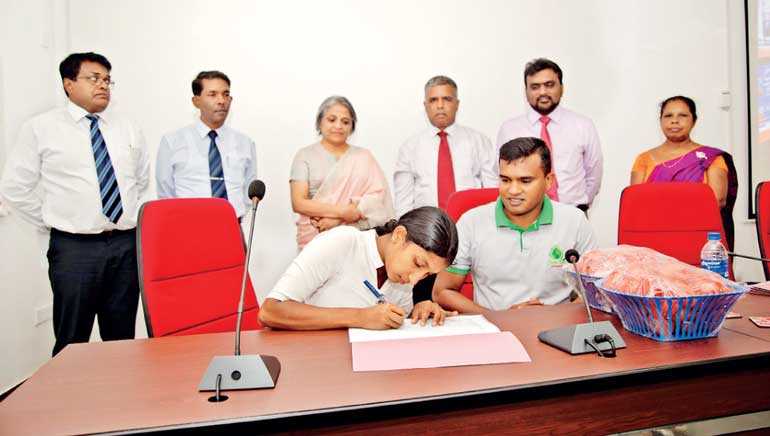 Smallholder Agribusiness Partnerships Programme (SAPP) implements under the Sustainable Development Division of the Presidential Secretariat of Sri Lanka and the program is financed by International Fund for Agriculture Development (IFAD) and the Government. The program aims to facilitate rural smallholder farmers in terms of building the commercial partnerships, providing access to finance, improving technical knowhow and financial literacy, introducing mechanisation to agriculture, and sustainable agricultural practices.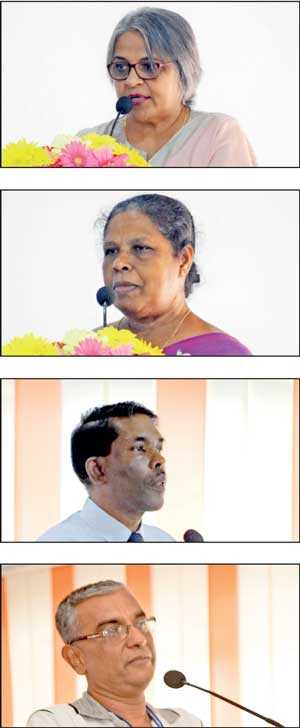 The key driver of this program is 'Public-Private-Producer Partnerships' (4Ps) value chain model which brings public sector, private sector, and producers (rural smallholder farmers) to a partnership where smallholder farmers are assisted to develop their agribusiness. The overall goal of SAPP is to contribute to poverty reduction and competitiveness of 57,500 rural smallholder households while improving the main income source and quality of diet of the rural farmers who are transforming from subsistence farming to commercially-oriented agri-businesses

There is a tendency where the youth move away from agriculture, by migrating to urban areas and looking for temporary work. As such, out of 57,500 project target community, promoting 2,500 youth to agribusiness is one of the co-objective of this program. In order to identify the potential youth, sensitisation programs by SAPP staff together with District Secretariats and Divisional Secretariats are being carried out across the country.

As a result, more than 1,000 youth have been identified as potential youth entrepreneurs, of which 100 who linked with Green Veg Exports Ltd. in Bandarawela is selected to award the SAPP assistance in terms of building the commercial partnerships, developing and strengthening the accessibility to financial market, improving accessibility to agriculture input and produce markets, and strengthening technical capacity related to intended agribusinesses.

The selected youth entrepreneurs intend to produce San-marzano variety of Tomatos, and salad cucumber in two seasons annually using the modern greenhouse technology. Each entrepreneur will be awarded a loan worth of Rs. 500,000 at a concessional interest rate of 6.5% through the Regional Development Bank (RDB) and DFCC Bank to build the Poly Tunnel and other required inputs, by SAPP. Green Veg Exports Ltd. in Bandarawela is the promoter company of this venture who directly buy the produces from the youth entrepreneurs, targeting the local and international markets, and closely guide and supervise by providing the required technical knowhow.

SAPP, as the public entity of this venture facilitates the Banks, promoter company and producers throughout this entrepreneurship and ensures the sustainability of the businesses of each by close monitoring and supervision.

An official event to inaugurate this venture was held on 19 August at the District Secretariat, Badulla with the presence of SAPP Program Director Dr. Yasantha Mapatuna and Badulla District Secretary Damayanthi Paranagama. Government officials from Uva Province, bank officials, agriculture produces companies, and selected youth entrepreneurs attended this event.