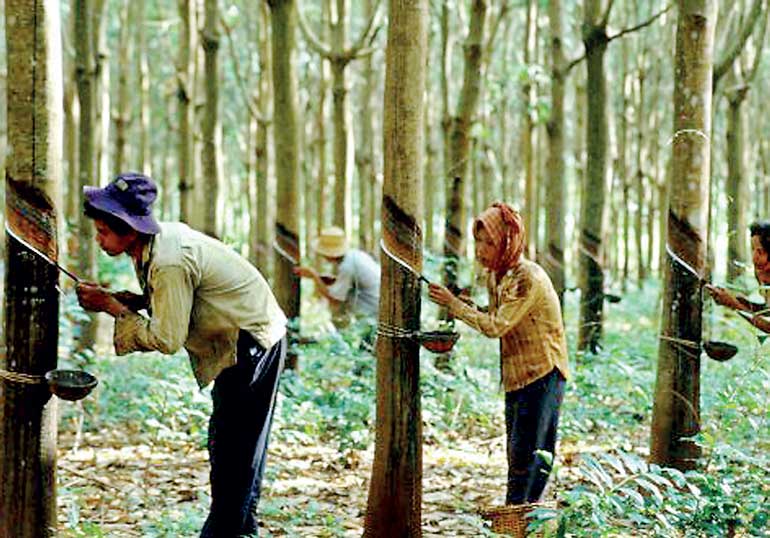 BANGKOK (Reuters): Asia's top rubber producers have agreed to cut exports of natural rubber from next month in a bid to address declining global prices.

The International Rubber Consortium (IRCo) announced the decision after the International Tripartite Rubber Council (ITRC) – consisting of Thailand, Indonesia and Malaysia – met in Thailand's northern capital of Chiang Mai to discuss concerns over falling prices even though oversupply has recently eased as bad weather hit production.

Thailand, Indonesia, and Malaysia produce nearly 70% of the world's natural rubber.

"The three ITRC member countries will restrict exports of natural rubber for a specific timeframe with the objective of addressing the current declining trend on natural rubber prices," IRCo said in a statement on Thursday.

The price of Thai benchmark RSS3 rubber has fallen 47% since the end of January amid oversupply and slowing demand from China, the United States, and Japan, according to the Rubber Authority of Thailand.

Benchmark Tokyo rubber futures also hit a five-month low in November.

The export cuts will start in the middle of December but IRCo did not specify the volume of export cuts or how long the scheme would last.

The council did agree on an initial volume but it cannot yet be revealed, as officials from each country will need to first seek approval from their respective ministries, a source at the Rubber Authority of Thailand told Reuters.

"The officials will meet again in Bangkok on Dec. 13 to finalise the volume. If they all agree, it will be announced on that day, and the measure will be implemented on 15 December," the source said.

The measure is necessary ahead of forecast bad weather that will hurt rubber production, said Moenarji Soedargo, chairman of the Indonesian Rubber Association (Gapkindo).

"Because these days, it's far too oversold, so that the price doesn't reflect the fundamentals properly," Soedargo told Reuters.

"AETS (Agreed Export Tonnage Scheme) is considered as the right measure to re-align the price," he added, referring to the scheme's official name.

This will be the fifth time since 2012 that the ITRC has agreed to implement the scheme to rescue falling prices.